Hog carcasses spill on 494 in Maple Grove during evening commute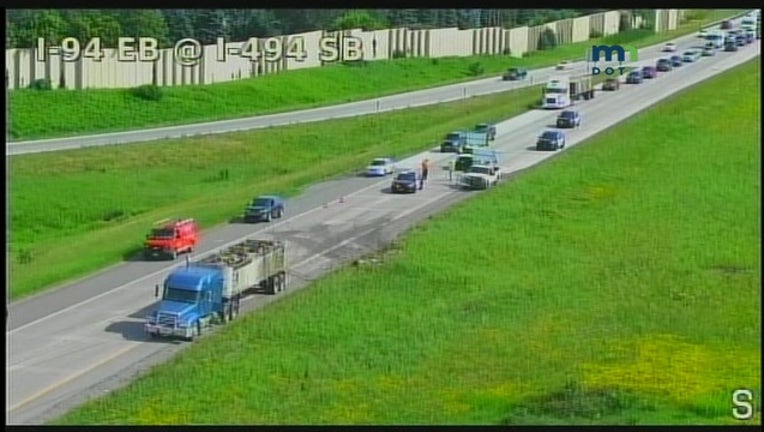 article
MAPLE GROVE, Minn. (KMSP) - A section of northbound I-494 in Maple Grove, Minn. turned into quite the pig sty during the Friday evening commute after a semi truck spilled some hog carcasses on the highway, according to State Patrol.
Officials say around 4:28 p.m. at I-494 and I-94 a semi truck hauling dead hogs braked hard to avoid a crash. In the process, the semi spilled "inedible hogs" from its load. 
The incident caused quite the backup of traffic as crews cleaned up the area.
State Patrol cited the driver for an unsecured load.