Head-on collision with MnDOT snow plow claims life of 19-year-old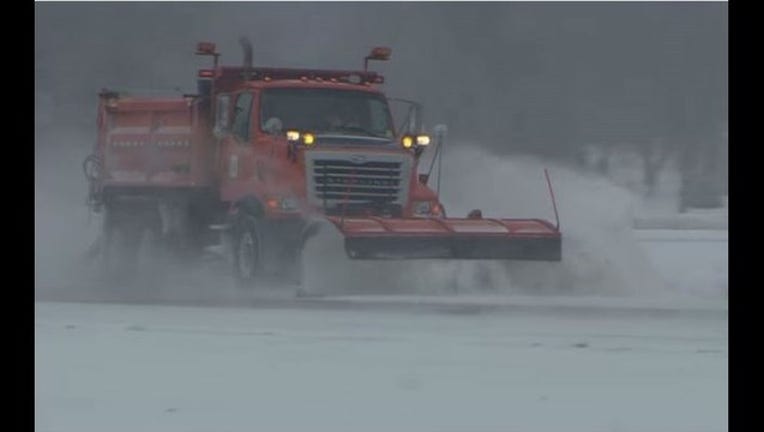 article
Shortly before 10 p.m. last night, a 2001 Chevy Silverado driven by 19-year-old Brookston resident Winston Lahti collided with a MnDOT snow plow along Highway 2 in St. Louis County.
The wreck, which happened near milepost 225 and was responded to by the Floodwood Police Department, happened when Lahti's Silverado, headed eastbound, swerved into the westbound lane.
"Upon entering the westbound lane a MnDOT snow plot was traveling west on Highway 2," the State Patrol's incident report says. "Both vehicles collided in the westbound lane. The Silverado then rolled to its side and landed on the south shoulder."
The patrol's incident report says Lahti was wearing his seatbelt, and his airbag deployed. It's unknown whether he had alcohol in his system.
The driver of the snow plow, a 47-year-old Duluth woman, suffered a non-life threatening injury. No alcohol was detected in her system.
Reached for additional comment this morning, Neil Dickenson, the State Patrol PIO for the northeast region, says it's too early to say why Lahti's swerved into an oncoming plow.
"From the photos we've seen, it was snowing lightly and the MnDOT plow truck was out," Dickenson says. "We're not sure of the conditions on the road -- if it was slippery -- and an autopsy will be performed on the male driver to see if there was anything in his system. [Responding officers] didn't detect anything because there was a strong odor of fuel."
Dickenson says there was a dog in Lahti's pickup truck. It escaped without injury and was turned over to Lahti's family.
That stretch of Highway 2 isn't regarded as a trouble area, Dickenson adds.