Head-on collision causes fatal crash in Ham Lake, Minn.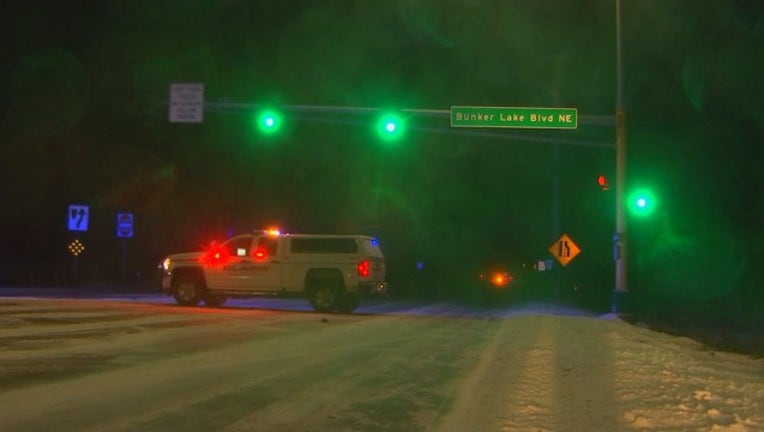 article
HAM LAKE, Minn. (KMSP) - Authorities say Monday night's fatal crash in Ham Lake, Minnesota was caused by a head-on collision. 
The Anoka County sheriff's office says a 2005 Ford Taurus was traveling southbound on Lexington Avenue when it collided with a 2008 Pontiac Torrent traveling northbound. Both vehicles were in the northbound lane with their headlights off. A third vehicle traveling northbound on Lexington Avenue encountered the crash and struck both vehicles. 
The driver of the Ford Taurus was killed in the crash. He has been identified as Victor John Karanja Ndau, 21, of Blaine.
The driver of the Pontiac Torrent, identified as a 38-year-old woman from Ham Lake, was injured in the crash. She is in serious, but stable condition at Mercy Hospital in Coon Rapids while her eight-year-old son was taken to Minneapolis Children's Hospital in serious condition. Her 11-year-old daughter suffered only minor injuries.
The driver of the third vehicle was not injured, and the crash remains under investigation.