Grand Forks single mom found dead with 3 kids had financial troubles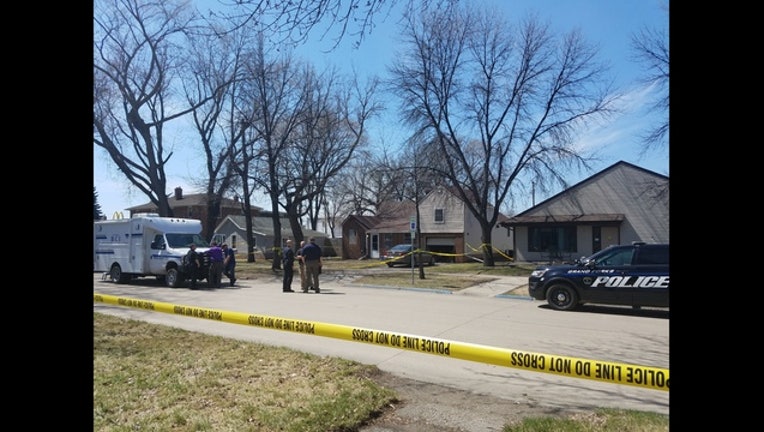 article
GRAND FORKS, N.D. (AP) - A single mother who was found dead of gunshot wounds along with her three children had recently moved into a rental property in North Dakota and had been struggling to pay off medical bills.
 
Astra Volk, 35, and her children, 14-year-old Tyler Talmage, 10-year-old Aidan Talmage and 6-year-old Arianna Talmage, were found dead Thursday at their home in Grand Forks. Police went to the house after officials from Aiden and Arianna's school requested a welfare check.
 
Police have not officially classified the killings as murder-suicide or explained what happened, citing the ongoing investigation, but they said all four died of gunshot wounds and a handgun was found in the house with the bodies. 
 
They said they are not looking for any suspects. 
 
Grand Forks police Lt. Brett Johnson said Friday: "At this point in the investigation, we have not discovered anything to indicate that anybody other than the four inside the residence were involved." 
 
Johnson said authorities believe the shootings happened sometime during the overnight hours from Wednesday to Thursday. 
 
When asked who fired the shots, or whether a note or explanation was left behind, he said he could not comment. 
 
Court records show Volk divorced the children's father in 2013 and was granted primary residential responsibility for four children -- the three who died, in addition to another child who was born in 2001 and would be 16 or 17. It was not immediately clear if the older child was the biological child of Volk, her husband or both.
 
Neither Volk nor her ex-husband was ordered to pay spousal support, according to divorce records. Attempts to reach Volk's ex-husband and family members were unsuccessful Friday. 
 
But there were signs that Volk was struggling with finances. Grand Forks County court documents show a collection agency went to court to get money from Volk for unpaid medical bills. During the last six months of 2017, she was ordered to pay about $3,750. 
 
A woman by the same name set up a GoFundMe account April 25 seeking money to help pay off medical bills she said were brought about in part for treatment for a mental illness. The woman said she was working full-time but that her wages had been garnished.
 
The fundraising account had been deleted Friday.
 
Paula Stevens, 58, who lives two doors down from the house where Volk lived, said Thursday that the family had moved into the neighborhood just a couple of months earlier.
 
"Three little kids and their mom -- oh my goodness," she said.
 
Stevens said the house "sat empty forever" until it was recently renovated. She said the woman was living there as a renter, but that she rarely saw the family because the woman worked odd hours and the long winter kept the kids indoors.
 
Kelley Bakken, who manages a gas station in town, said she had gotten to know Volk a few years ago after they met through an auction app on Facebook. The two women became friends, and Bakken had gotten to know the children.
 
"She was a good mom, loved her kids, loved her family," Bakken said, adding that Volk also helped in the community with different benefits. "It seemed like a normal, everyday family." 
 
Bakken said she didn't know about Volk's financial issues, or that a fundraising page had been started. Bakken said she saw the whole family last Saturday, when they came into the gas station where she worked, and she saw no signs of trouble. 
 
"Everybody was happy-go-lucky," Bakken said. "I'm still in complete and utter shock."