Gov. Dayton calls Target layoffs 'tragic' and 'disruptive'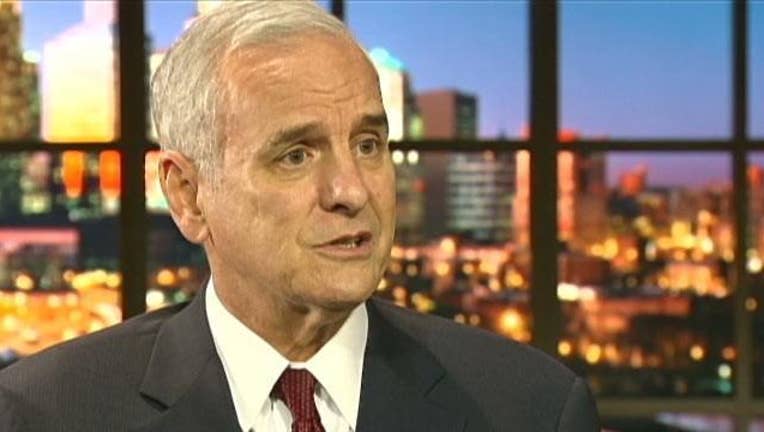 article
Gov. Mark Dayton said Wednesday that he received no advance warning of Target Corp.'s newly announced layoffs which are expected to affect thousands of Minneapolis employees. The governor spoke directly with  CEO Brian Cornell to hear his rationale.

"He was straight forward. He believes it's just necessary given the financial situation the company is in and I don't have any basis to question that," Dayton said. "I'm sure it is a hard decision. But given the importance the company has to Minnesota and to downtown Minneapolis…the potential loss of really talented people is going to be very difficult."
"I think this could have and should have been handled differently, but that's just my view," Dayton said. He called the layoffs "tragic," "disruptive," and a result of "mistakes and failures of previous Target management."
Dayton's family opened the first Target store in Roseville, Minn. in 1962. Though he said his family's ties to the company "have long been severed," its prominent status in Minnesota still gives him an ongoing stake in its decisions.
"It's the largest private employer in Minnesota, for-profit employer, and it's hugely important to all of these people and their families who have to live now with a period of uncertainty over a couple of years," Dayton said. "It puts all of them in a very, very, very difficult situation."
Target released a statement that said Cornell looks forward to working with Dayton and other Minnesota elected officials "and will continue to share details on this issue as we are able."
The company's restructuring plan was announced at a meeting Tuesday with investors and analysts in New York, Cornell said the goal is to achieve $2 billion in annual savings.
"These savings will be realized through operations, technology and process improvements; supply chain and sourcing efficiencies; and corporate restructuring," Target said in a press release.
Target expects to eliminate "several thousand positions" over the next two years, primarily at the corporate headquarters. The company employs an estimated 13,500 people in its corporate operations in the Twin Cities.
The Associated Press contributed to this report.
MORE: Target planning several thousand job cuts, primarily in Minneapolis