Gophers tournament victory renews optimism among fans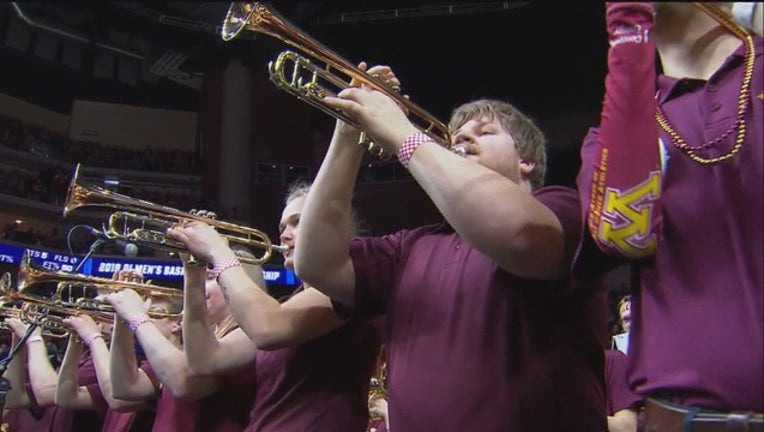 MINNEAPOLIS (FOX 9) - Confidence wasn't too high among Minnesota Golden Gophers fans heading into the first round game Thursday.
"I mean, I had them winning in my bracket," said Juan Salazar, a U of M student, who then admitted he didn't have them winning in the next round.
Lucky for the Gophers, other fans around campus were more optimistic.
"I like our chances only because we do know them so well," said Kevin Gomer.
If you really want an accurate prediction, though, you have to go to the best source. Like, for instance, the man who announced Gopher Basketball games for 31 years.
"To a degree, they really surprised me this year," said Dick Jonckowski, the longtime Gophers announcer. "They're playing a lot better than people thought they would."
Before retiring in 2017, Jonckowski was the voice behind Minnesota baseball and basketball, a time frame in which he was the Gophers go to the tournament 11 times.
He says the team will have an advantage in the stands this weekend because the venue in Des Moines, Iowa is so close to the Twin Cities.
"The crowd will help a lot on Saturday because of the fact that they are so close," Jonckowski said. "It's only a four-hour drive."
When asked to give one piece of advice for fans, he kept it simple.
"Just get out there and cheer and be happy they got this far," he said.