Gianforte wins Montana special election, apologizes to bodyslammed reporter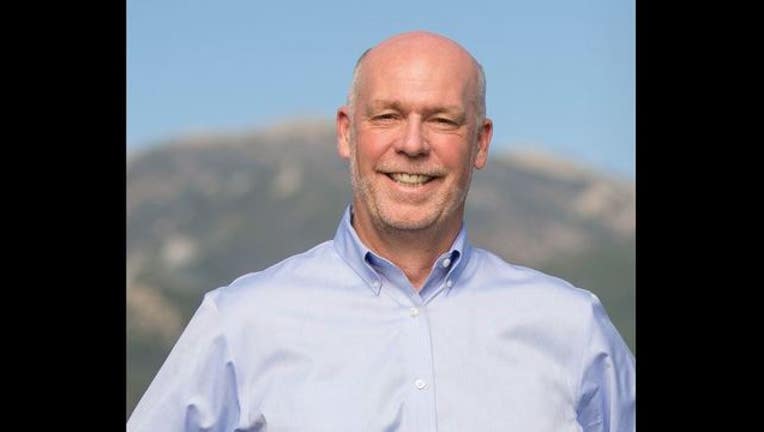 article
Republican Greg Gianforte won Thursday night's special election for Montana's U.S. House seat, despite being charged with assaulting a Guardian reporter just hours before the polls opened.
Gianforte defeated Democrat Rob Quist by more than 24,000 votes out of nearly 270,000 ballots cast, with 84 percent of precincts reporting. Roughly one-third of eligible voters in Montana had already cast their ballots for the congressional race through early voting.
Gianforte used part of his victory to apologize to Guardian reporter Ben Jacobs.
"When you make a mistake, you have to own up to it," Gianforte said. "That's the Montana way. Last night I made a mistake, and I took an action that I can't take back, and I'm not proud of what happened. I should not have responded in the way that I did, and for that I'm sorry. I should not have treated that reporter that way, and for that I am sorry Mr. Ben Jacobs."
Witnesses, including a Fox News crew, said Gianforte grabbed Jacobs by the neck and slammed him to the ground while yelling "Get the hell out of here!"
Gianforte campaign spokesman Shane Scanlon said the candidate was in a private office giving a TV interview when Jacobs entered without permission.
"Tonight, as Greg was giving a separate interview in a private office, The Guardian's Ben Jacobs entered the office without permission, aggressively shoved a recorder in Greg's face, and began asking badgering questions. Jacobs was asked to leave," Scanlon said. "After asking Jacobs to lower the recorder, Jacobs declined. Greg then attempted to grab the phone that was pushed in his face. Jacobs grabbed Greg's wrist, and spun away from Greg, pushing them both to the ground. It's unfortunate that this aggressive behavior from a liberal journalist created this scene at our campaign volunteer BBQ."
Fox News reporter Alicia Acuna posted the following account of the incident:
The Guardian posted an audio clip in which Gianforte can be heard saying he was "sick and tired of you guys." 
Gianforte ran for governor in Montana last fall as a moderate supporter Donald Trump supporter. But during his congressional campaign, Gianforte was a passionate Trump supporter who urged Montana voters to help "drain the swamp."