Friend's CPR helped save Minnesota teen after shock, fall from bridge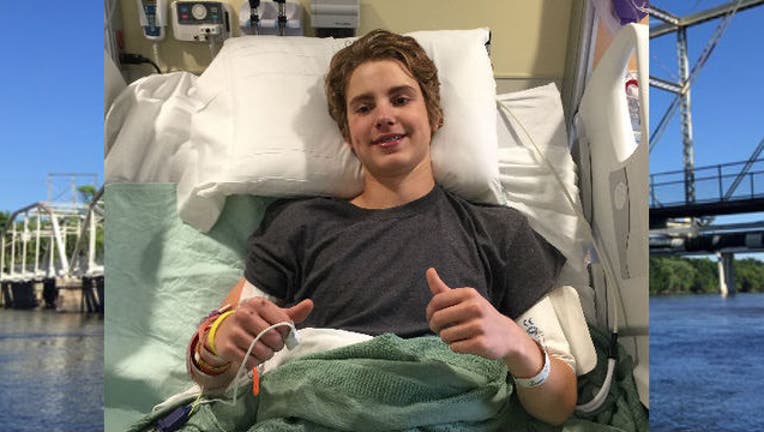 article
MINNEAPOLIS (KMSP) - Doctors at Hennepin County Medical Center in Minneapolis say the CPR provided by friends of Daniel Fleigle helped save the 16-year-old's life after he was shocked by an electrical wire and fell 30 feet from the Old Sartell Bridge last week.
"Thanks to the lifesaving CPR performed by his friends at the scene and excellent rescue and pre-hospital care, 16-year-old Daniel Fleigle is making a remarkable recovery at our Level I Pediatric Trauma Center after being electrocuted and critically injured from a fall on June 15," HCMC said in a statement. "Danny and his family want to thank his caregivers at HCMC and St. Cloud Hospital as well as their community, family and friends for their prayers and amazing support."
Sartell police say 16-year-old Fleigle was one of a half dozen teens who crawled out onto the bridge. They say Fleigle was walking on a beam on top of one of the arches when he touched an electrical line and fell 30 feet to the bridge deck below unconscious and not breathing.
"They said he had climbed up there and was kind of horsing around. At some point, he grabbed a wire that was up there. He was electrocuted and then he fell," said Sartell Deputy Chief Dale Struffert.
Fleigle's friends called 911 and performed CPR until police arrived a couple of minutes later. One of the officers was able to get a pulse and Fleigle breathing again after shocking him with a portable defibrillator.