Facebook users tricked into sharing 'hamdog' picture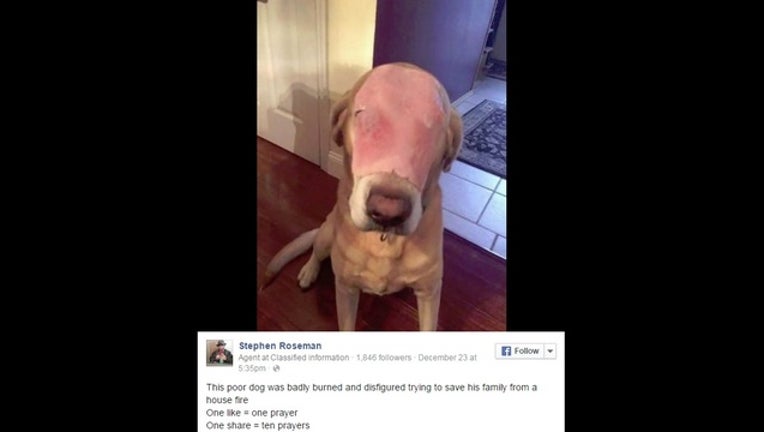 article
In these days of instant viral news, be careful what you share. In the past few weeks, many users have fallen victim to the story of Mark Zuckerburg giving you his money for copying and pasting a status (it's a hoax). A new one popped up in the days before Christmas and it is spreading quickly.
Stephen Roseman posted the picture of a dog that said it had been badly burned and disfigured while trying to save his family from a fire. He included the text "One like = one prayer, one share = ten prayers."
The picture was shared 110,000 times in a week and has over 54,000 likes. But here's the deal: that's a piece of ham.
The dog was not badly burned in a fire. He's just got a piece of ham on his face. Hopefully, the pup got to eat the ham after being embarrassed online.
Inevitably, the photo was shared with people writing comments like 'poor baby' or 'bless his heart' or asking Jesus to heal the dog.
No healing necessary. It's a piece of ham.
Hamdog: