Eagan Police and Fire rescue man who drove into pond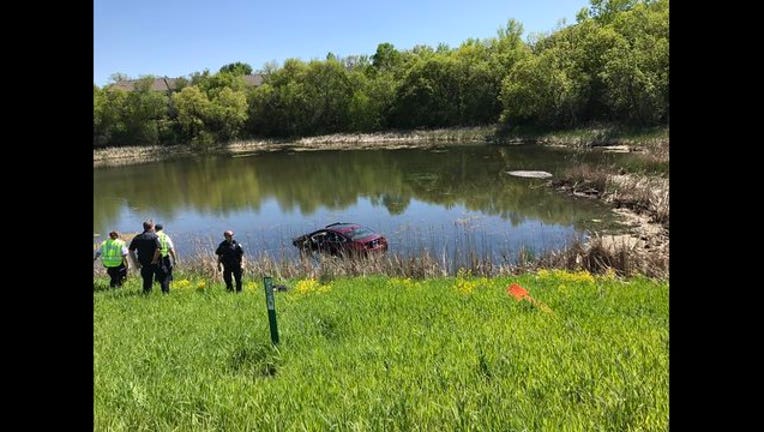 EAGAN, Minn. (KMSP) - Eagan Police and Fire jumped into action to save a driver who drove into a small pond after having a medical emergency behind the wheel.
Around 2:48 p.m. a driver headed westbound on Highway 55 near Highway 149 when he had a medical issue and lost control of the car, according to a spokesman for Eagan Police.
The car veered off the road, down an embankment and into a small pond.
After the crash, the driver called for help when he realized he was stuck in the vehicle.
Firefighters safely got him out of the vehicle. Crews later took him to the hospital.
Police say the driver is okay, but "shaken."