Driver sought after crashing into house, causing fire in St. Paul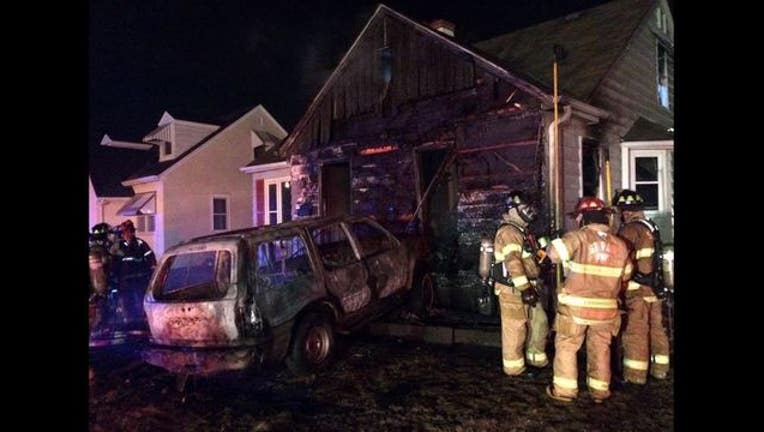 ST. PAUL, Minn. (KMSP) - An unknown person crashed their vehicle into a St. Paul home early Sunday, and police are still trying to track that driver down. Both the vehicle and home subsequently caught fire.
The incident happened at 1731 Hoyt Avenue East. Firefighters were able to knock down the fire. Police said no one was home at the time, thus there were no injuries.
The driver fled the scene before first responders arrived. Police are looking to identify the driver of that vehicle.