Driver arrested after crash on Highway 280, authorities investigating possible DWI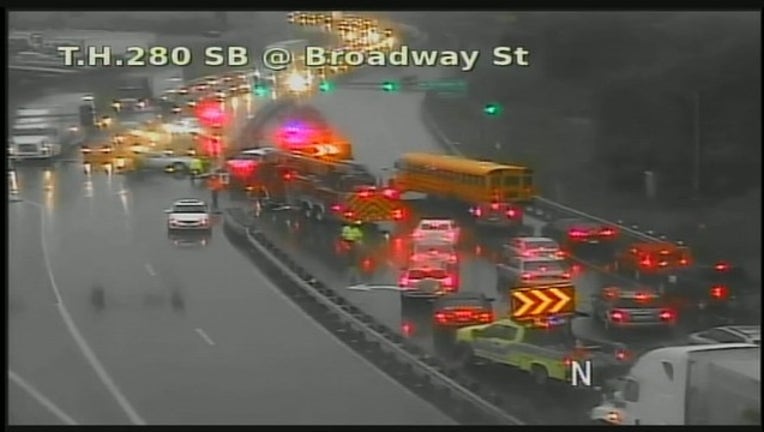 article
(KMSP) -        The Minnesota State Patrol is investigating after a van struck two cars on Highway 280 in Lauderdale Tuesday night.  
According to State Patrol, at 6:12 p.m., authorities received a call about a wrong-way driver in a white Dodge Caravan heading south in the northbound lane of Highway 280. At some point, the driver turned around to head north. The van then truck two other cars as the driver was approaching Broadway Street.
A state trooper arrived and discovered that one driver suffered non-life threatening injuries.
The driver of the van was believed to be impaired and may have been suffering from a possible overdose. The driver "actively resisted the trooper who was trying to get him to exit the vehicle," and was taken into custody and transported to the hospital.
State Patrol is investigating this as a DWI-Drugs case. 
This is a preliminary investigation, and more information will be updated as it comes.