DOJ won't charge Matt Gaetz with crimes in sex trafficking probe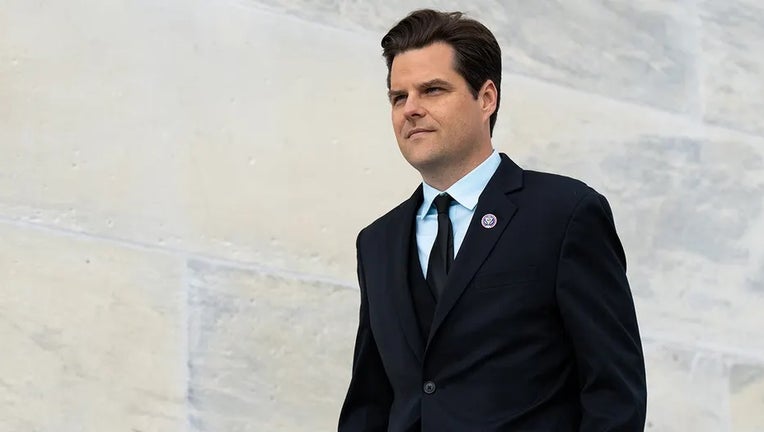 article
The Justice Department will not pursue charges against Congressman Matt Gaetz, R-Fla., after a years-long probe into sex trafficking allegations. 
In a statement to Fox News Digital, Gaetz's office confirmed that "the Department of Justice has confirmed to Congressman Gaetz's attorneys that their investigation has concluded and that he will not be charged with any crimes."
MATT GAETZ MAINTAINS HE IS INNOCENT AMID SEX TRAFFICKING PROBE: 'THIS WAS AN OPERATION TO DESTROY ME'
Gaetz has maintained his innocence in the matter since it was first reported in March of 2021 that Gaetz was under investigation over whether he had a sexual relationship with a 17-year-old girl and paid her to travel with him.
The New York Times first reported the investigation, after sources said investigators were looking into whether Gaetz violated federal sex trafficking laws. According to the report, the investigation was opened in the final months of the Trump administration under Attorney General Bill Barr.
After the Times report came out in 2021, Gaetz wrote on Twitter that the investigation was a farce, and he was the victim of an "organized criminal extortion."
MATT GAETZ SAYS CLASSIFIED DOCS SCANDAL 'FEELS LIKE THE DEMOCRATS ARE TAKING OUT JOE BIDEN'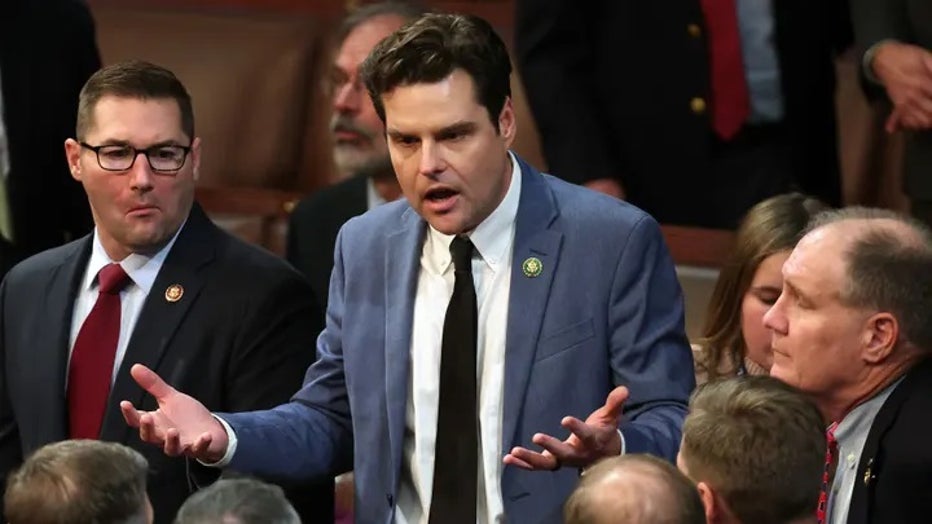 Rep. Matt Gaetz, R-Fla. (Win McNamee/Getty Images)
"Over the past several weeks my family and I have been victims of an organized criminal extortion involving a former DOJ official seeking $25 million while threatening to smear my name. We have been cooperating with federal authorities in this matter," Gaetz said. He said that former DOJ employee David McGee is the man attempting to extort him.
GAETZ'S EX-GIRLFRIEND GRANTED IMMUNITY BEFORE TESTIFYING IN SEX TRAFFICKING INVESTIGATION: REPORT
"My father has even been wearing a wire at the FBI's direction to catch these criminals. The planted leak to the FBI tonight was intended to thwart that investigation," he continued. "No part of the allegations against me are true, and the people pushing these lies are targets of the ongoing extortion investigation."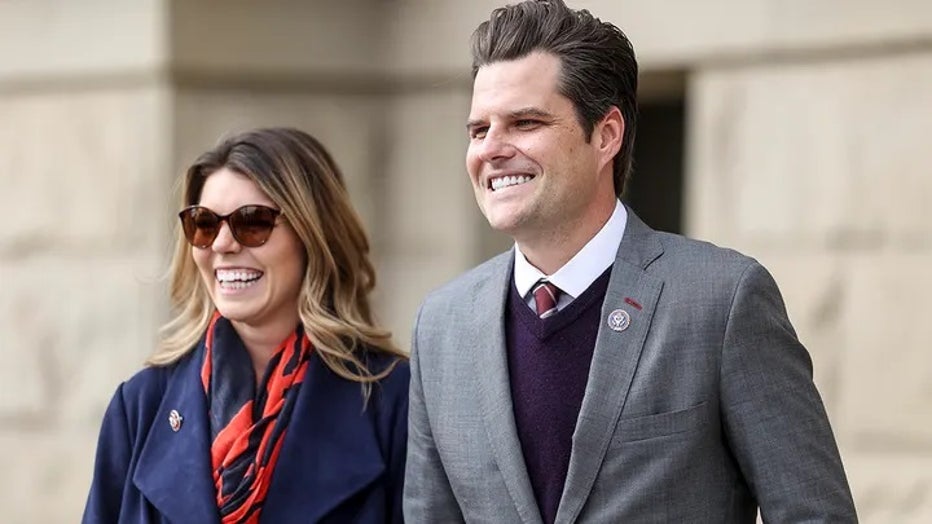 Rep. Matt Gaetz, R-Fla., walks with his wife, Ginger Luckey. (Getty Images)
"I demand the DOJ immediately release the tapes, made at their direction, which implicate their former colleague in crimes against me based on false allegations," he said.
Fox News Digital's Morgan Phillips and Michael Lee contributed to this report.