Distracted driver hits Edina Police squad car on Hwy 169 shoulder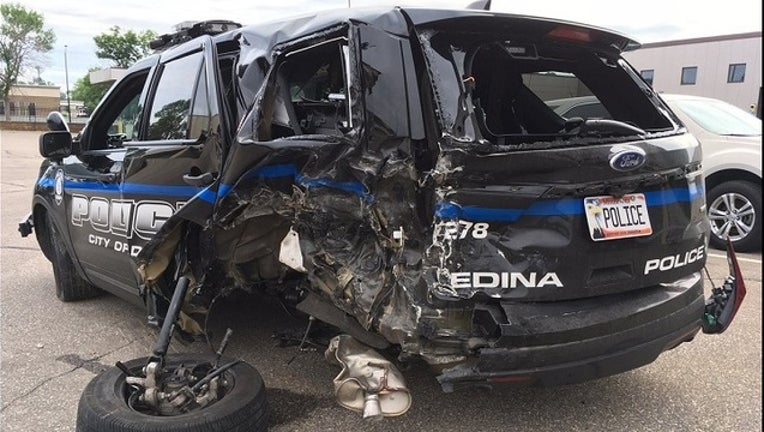 article
EDINA, Minn. (KMSP) - Police in Edina, Minnesota say a distracted driver struck an officer's squad car that was parked on the shoulder of Highway 169 just north of Londonderry Road. The crash happened at 2:58 a.m. Wednesday. 
Both the driver and officer were wearing their seatbelts at the time of the crash, and both were taken to Fairview Southdale Hospital for evaluation and minor injuries. Citations were issued to the alleged distracted driver.
"You know at three in the morning when you're conducting traffic enforcement on the highway I think, at least personally, my biggest fear is the impaired driver," Edina Police Sgt. Aaron White said. "In this case there's no indication of drugs or alcohol, simply reaching for a cell phone was the hazard."
Officers from Minneapolis, Eden Prairie and Hopkins responded to the incident, along with the Edina Fire Department. The Minnesota State Patrol is investigation the accident.
Texting citations climbed for the fourth straight year during Minnesota's distracted driving campaign earlier this spring.
From April 9-22, the Minnesota Department of Public Safety Office of Traffic Safety (DPS-OTS) coordinated a distracted driving campaign. Officers, deputies and troopers cited 1,576 drivers across the state for texting while driving during the campaign, compared to 1,017 citations in 2017. The number of seatbelt citations also jumped from 1,517 in 2017 to 1,883 this year. 
"Distracted driving in general is becoming a frustrating, recurring theme," Sgt. White said.