Diamond Reynolds: 'God help America' after Officer Yanez found not guilty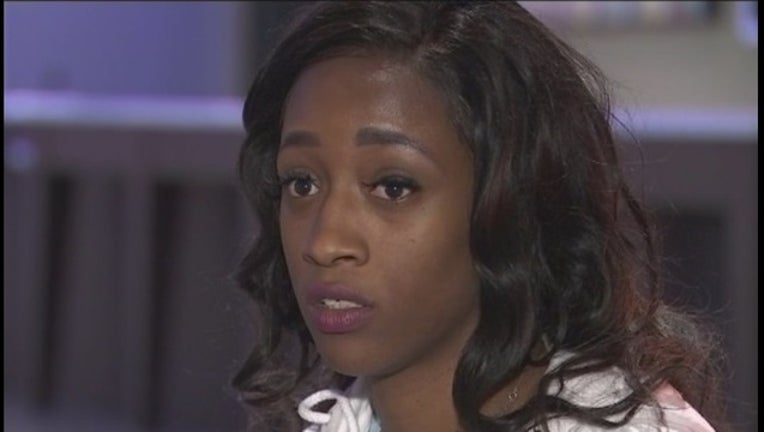 article
ST. PAUL, Minn. (KMSP) - Diamond Reynolds, the girlfriend of Philando Castile, said she is "incredibly disappointed" with the jury's not guilty verdict in the trial of Officer Jeronimo Yanez. Friday afternoon, a jury found the St. Anthony, Minnesota police officer not guilty on all counts in the fatal shooting of Philando Castile last July. 
The shooting garnered national attention when Reynolds streamed the aftermath of the fatal shooting on Facebook Live. She released the following statement after the verdict was read in court:
"I am incredibly disappointed with the jury's verdict. My boyfriend, Philando Castile, was pulled over because, per Officer Yanez, he had a wide nose and looked like a suspect. He did nothing but comply with Officer Yanez's instructions to get his driver's license. He was seatbelted and doing as he was told, when he was shot by Officer Yanez who fired 7 shots into the vehicle where my 4-year-old daughter and I also sat. It is a sad state of affairs when this type of criminal conduct is condoned simply because Yanez is a policeman. God help America."
Diamond Reynolds 1-on-1: 'People are watching Minnesota'
In a November 2016 interview, Reynolds told Fox 9 she is convinced if she did not turn on her Facebook live stream in the immediate moments after the deadly traffic stop, there would have been no charges against Officer Yanez.
"Hadn't I put myself in danger, we never would be getting any of this… People in Minnesota, people are watching Minnesota." Reynolds said.
The testimony of Diamond Reynolds
On the witness stand, Reynolds acknowledged that Castile had a bag of marijuana in the car when she was picked up the night of the incident. She said Castile would smoke weed almost daily for the two to three years they were in a relationship.
Yanez defense attorney Earl Gray aggressively cross-examined Reynolds, and she acknowledged that she exaggerated how she was treated by police in the aftermath of the shooting. When asked why she started streaming the aftermath on Facebook Live, Reynolds said she felt people were not being protected against the police and wanted people "to know the truth" if she was shot in front of her daughter.
The judge allowed the jury to consider a question from the defense, asking Diamond Reynolds about the fact she has a civil attorney and could be considering a lawsuit against Officer Yanez and the police department. The defense believes this shows bias.