Delta raising pay for non-union employees starting in April
Delta Air Lines says it will raise pay for its non-union employees by 5% on April 1 and increase a pool used for merit raises.
Among those getting the increases will be flight attendants, who have been the target of several close organizing campaigns by unions.
The raises are far more modest than ones that Delta's union pilots are voting on. That agreement would raise pilots' pay by more than 30% over the four-year life of the contract. Voting ends March 1.
Pilots are the highest-paid work group at airlines, and smaller carriers have struggled with a shortage of them.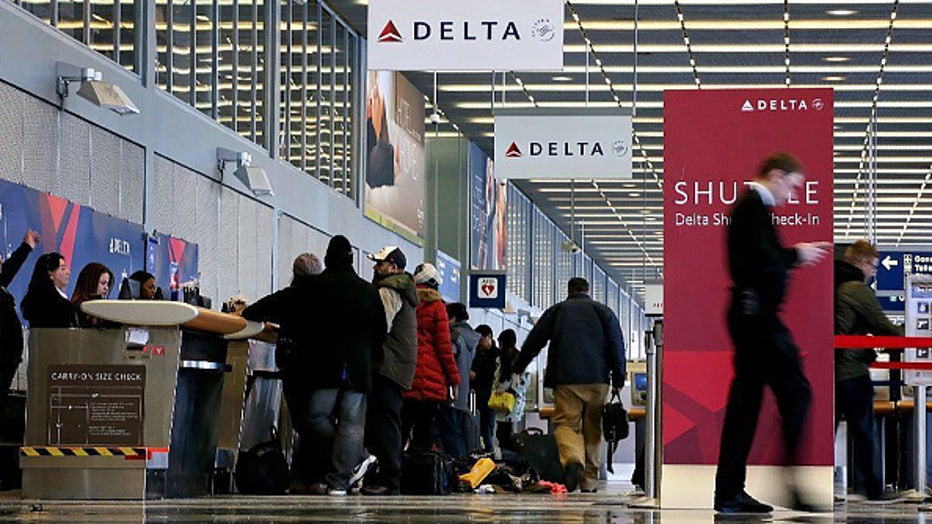 Travelers move through the ticketing area of Delta Air Lines in Terminal 2 at O'Hare International Airport on Jan. 12, 2016, in Chicago. (Stacey Wescott/Chicago Tribune/Tribune News Service via Getty Images)
Airlines have been hiring and raising pay to attract and keep workers as travel has recovered from the 2020 low point of the pandemic, when the number of passengers plunged and airlines paid employees to take early retirement.
Shares of Atlanta-based Delta Air Lines Inc. slipped about 1% in afternoon trading.