St. Paul home invasion suspect charged with murder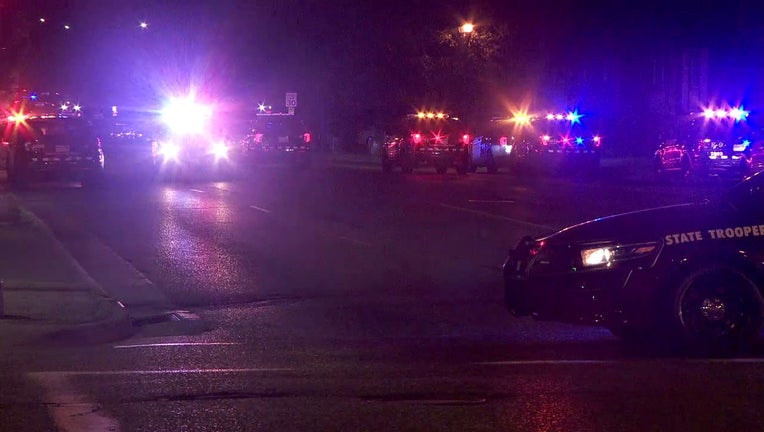 article
ST. PAUL, Minn. (FOX 9) - The suspect in a home invasion on White Bear Avenue in St. Paul on Wednesday is now being held on a murder charge after a body was discovered on the same block.
Tevon King was charged Thursday with two counts of first-degree burglary for the home invasion. Thursday, police announced he is also being held on a murder charge.
The two-pronged incident started late Tuesday night when police were first notified of a shooting on the block around midnight. While securing the scene, someone called 911, saying a man with a gun had broken into their home down the block. Some family members in the house were able to escape while others hid in the basement.
St. Paul called in the SWAT team, which eventually entered the home, rescued the remaining family members, and took King into custody.
Hours after the standoff, around 9:30 a.m. Wednesday morning, a body was found about five houses away from the standoff scene. Thursday, police said that the victim suffered a gunshot wound and they were able to connect the deadly shooting to the home invasion.
The charges against King for the burglary state that he has a history of mental health issues and drug problems. Speaking with his mother, police learned that King suffers from bipolar disorder and schizoaffective disorder.
King also has a prior conviction for threats of violence.
He is being held in Ramsey County Jail on the case.