City of Minneapolis offers free sand for icy sidewalks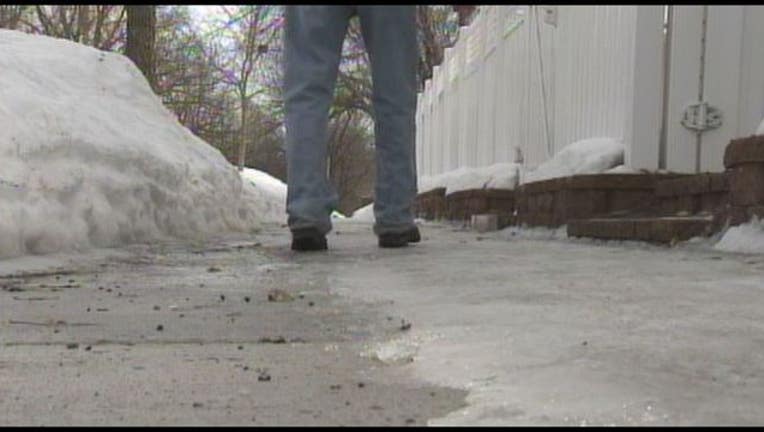 article
MINNEAPOLIS (KMSP) - The City of Minneapolis is offering free sand to its residents for icy sidewalks. During subzero temperatures, ice can be difficult to remove.
The city says after shoveling and clearing sidewalks, if you can't get down to the pavement – spreading sand can help improve traction until the weather warms up.
Free sand is only available to Minneapolis residents, not commercial or other properties and quantities are limited up to about a five gallon bucket full. Residents will need to bring their own bucket.
Sand available at these locations 24 hours a day:
6036 Harriet Ave. S. (West 60th Street between Lyndale and Harriet).
1809 Washington St. NE, at 18th and Jefferson.
E. 27th St., just east of Longfellow Avenue near the Public Works gate.
2710 Pacific St., outside the main Public Works gate between 27th and 28th avenues north.