Chuck E. Cheese resurrects iconic animatronic band in Los Angeles residency
LOS ANGELES - Chuck E. Cheese announced that after getting rid of its iconic animatronic bands, only one will take up a permanent residency in Los Angeles. 
The restaurant and family entertainment center said its Munch's Make Believe Band Residency at Northridge will perform daily at the California location, along with new enhancements at several restaurants such as a new state-of-the-art interactive dance floor, a giant video wall and screens, more popular arcade games, and new trampolines zones in select locations. 
Fictional characters of the band— featuring Mr. Munch on keyboards, Jasper T. Jowls on guitar, Helen Henny on vocals, and Pasqually on drums — held a mock news conference this week.
RELATED: Arby's debuts 'Good Burger 2' Meal ahead of movie's release
"We love performing so much, it's practically hard-wired into us," Chuck E. said.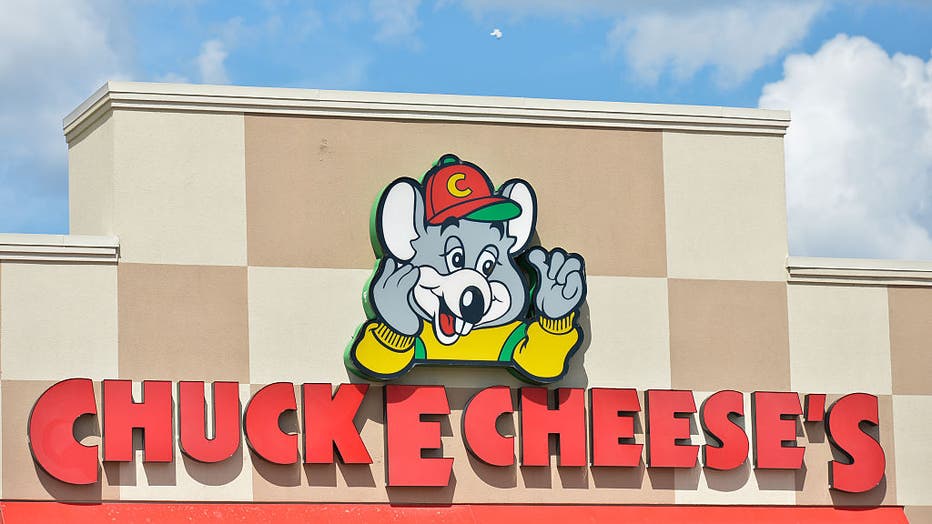 A general view of a 'Chuck E. Cheese's' logo seen in South Edmonton Common.a retail power centre located in Edmonton, Alberta. The flagship shopping complex is spread over 320 acres and contains more than 2.3 million square feet of dining, shopping a
"As an important part of the legacy of the brand, we know that the animatronic band holds a special place for many fans in their childhood memories. We want our fans to know that the decision to keep the band here is meant as a gesture of love and gratitude as our legacy continues to evolve in new ways,"  David McKillips, President and CEO of Chuck E. Cheese parent company, CEC Entertainment said in a news release. 
Several locations of the chain had already nixed their animatronic bands starting in 2017, with an executive explaining that it was all in the service of bringing "the best entertainment value" to its young guests.
This story was reported from Los Angeles.