Charges: Vikings RB Roc Thomas possessed more than 143 grams of marijuana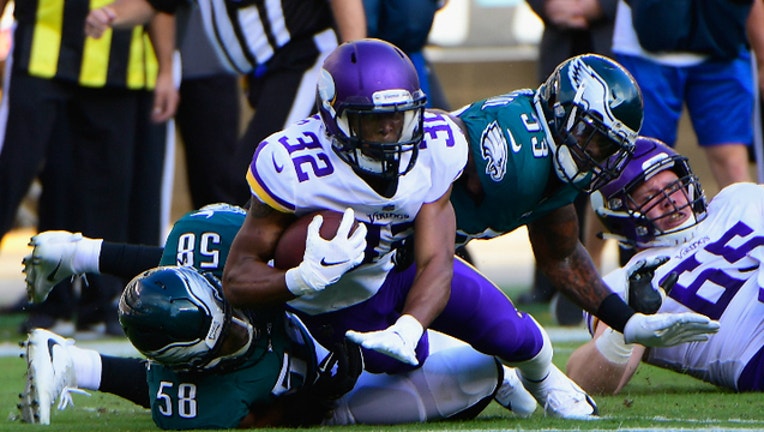 article
(FOX 9) - Police say Minnesota Vikings running back Roc Thomas possessed over 143 grams of marijuana at a Mendota Heights apartment in January.
According to a criminal complaint filed in Dakota County District Court, police executed a search warrant at the apartment Thomas was leasing on Jan. 16. There, officers say they "smelled a strong odor of marijuana emanating from inside the residence." 
Inside, officers encountered Thomas and his roommate.
The marijuana was found in multiple glass jars and over 6 grams of marijuana wax was discovered too.
Officers also found drug paraphernalia throughout the apartment as well as $15,802 in cash in nightstands next to the bed.
While the officers were at his residence, Thomas told them he was aware of complaints about the smell of the marijuana that had been filed to building management. He admitted to smoking marijuana and said it was all for personal use. He denied selling it.
Thomas faces one felony count of possession of a controlled substance. If convicted of the maximum, Thomas faces up to 5 years in prison and a $3,000-$10,000 fine.
The Vikings released the following statement Wednesday:
"We are aware of the charges filed against Roc Thomas and have expressed our disappointment directly to Roc for his actions. We will respect both the legal process and the NFL's disciplinary process."