Charges: Man accused in West St. Paul park shooting motivated by revenge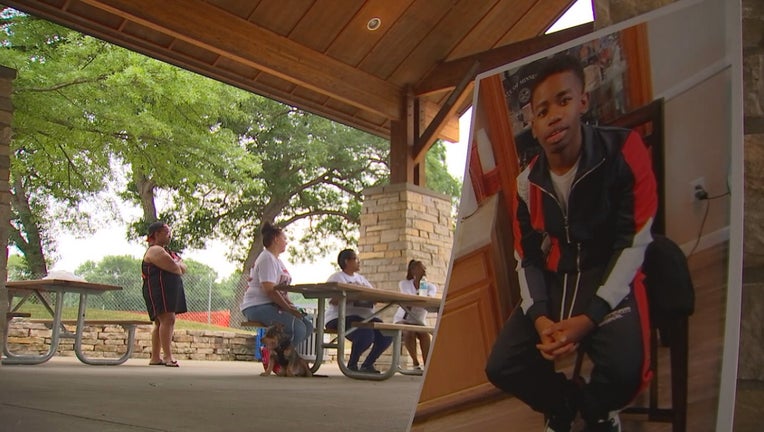 article
WEST ST. PAUL, Minn. (FOX 9) - Revenge may have motivated a deadly shooting at a West St. Paul park in 2021, a new criminal complaint alleges.
Brenden Jamel Reynolds, age 24, is charged with second-degree murder in the deadly shooting that claimed the life of Jayvon Malone at Thompson County Park. He was arrested this past week at MSP Airport, police said on Friday.
In the charges, witnesses told police that Reynolds walked straight up to Malone at a gathering at the park on June 9, 2021. The charges state that Reynolds told Malone "You got my brother killed" before police say he threw a punch and opened fire.
Reynolds was struck by at least one bullet and died from blood loss at the hospital.
According to the charges, Reynolds apparently blamed Malone for his involvement in a 2018 attempted robbery that resulted in the death of Reynolds' brother Wilbert Harris-McCalister, who went by the nickname G-Will. In that case, Malone and Harris-McCalister went to a third person's home on September 7, 2018 for a drug deal that ended with the shooting. Harris-McCalister was shot by the third person involved, who claimed he acted in self-defense.
The charges state: "Through investigation, it was determined that Malone was involved in a criminal offense with others that took place in September of 2018 – during that incident 'G-Will' died. Malone was prosecuted and went to prison; however, it appeared that 'G-Will's' family believed Malone was responsible for his death. This is what it appeared the defendant was referring to when he said to Malone, 'You got my brother killed.'"
In 2021, Malone's family told FOX 9 that Malone, who went by the name JDott, was planning to move from Minnesota to pursue his dream of becoming a recording artist when he was killed.
"With this arrest, we now hope that the family of Mr. Malone can start to find closure," the police statement reads. "Our thoughts are with the family as they continue to deal with the loss of a loved one due to needless violence."