Charges: Former Gophers football player assaulted officer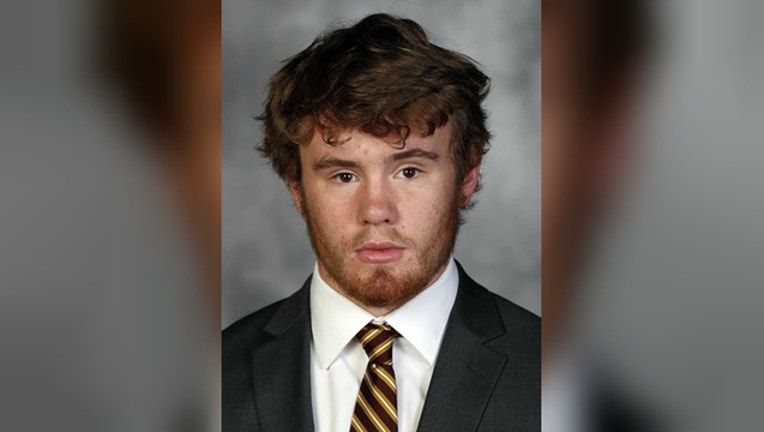 MINNEAPOLIS (FOX 9) - A former University of Minnesota football player is facing legal trouble after allegedly assaulting a peace officer earlier this month.
Maxwell Timothy Janes, 18, was charged with fourth-degree assault of a peace officer, according to online court records.
Janes' attorney, Ryan Pacyga, told FOX 9 Janes had a confrontation with a police officer in downtown Minneapolis outside a bar. Hennepin County Jail records show Janes was arrested at about 1:35 a.m. on Feb. 8. He made his first court appearance on Tuesday.
Pacyga tweeted Janes is "deeply apologetic and is on the way to making amends for his conduct towards the officer."
Janes, a Mounds View High School alum, played last year primarily on special teams as a true freshman for the Gophers. He made one tackle against Fresno State.
Janes was immediately dismissed from team once leaders learned of the incident, according to a spokesman for the Gophers. 
"We have extremely high standards for members of our team and when those standards are not met there are consequences," said Head Football Coach P.J. Fleck in a statement. "The behavior exhibited in this situation is completely unacceptable and contradictory to the culture we are creating. Law enforcement officers speak to our team and educate them multiple times a year, and we greatly appreciate those who protect and serve us on a daily basis." 
Janes is currently not in custody.