Charges: Forest Lake couple defrauded taxpayers of $115,000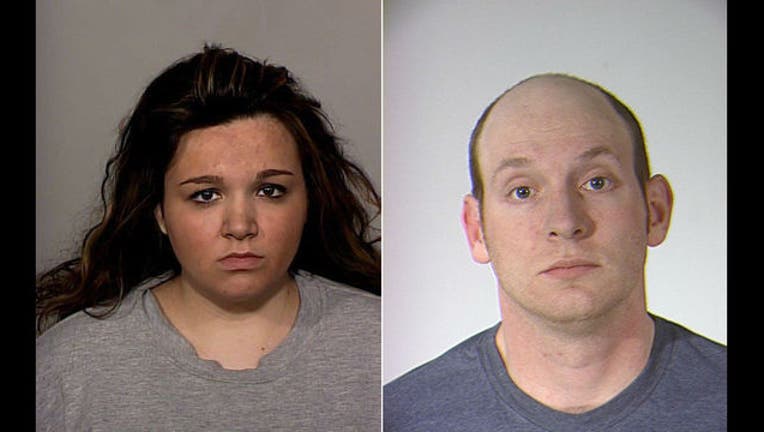 article
Brittany and Eric Vacko have each been charged with multiple felonies for allegedly swindling taxpayers of roughly $115,000 in public assistance they didn't deserve.
The Forest Lake couple allegedly pulled that off using misrepresentations about their income, resources, place of residence, and with the help of forged signatures from made-up people, according to criminal complaints filed in Ramsey County. (The Vackos lived in St. Paul before moving to Forest Lake.)
To cite one example, in May 2011 documents signed by Eric, 34, and Brittany, 25, they represented under penalty of perjury that they weren't working and had no income. But according to minutes from a New Market Township meeting that same month, Eric was actually the co-owner of Midnight Auto Sales in Zimmerman at the time.
You can read all the allegations for yourself in the criminal complaint here.
Out of the $115,144 the Vackos were overpaid in public benefits, $72,456 came in the form of medical assistance. (The couple has an autistic child.)
Ramsey County Attorney John Choi released the following statement commenting on the charges:
Through a pattern of deception, the defendants wrongfully obtained at least $115,000 of public assistance for their own economic gain. I want to thank the Ramsey County Community Human Services Department and the diligent work of the Ramsey County Attorney's Office Fraud Unit for making this case possible. This type of fraudulent behavior undermines our important safety net programs in our community, and we are committed to investigating and prosecuting it in Ramsey County.
Eric's criminal record includes a prior for theft, while Brittany's includes a felony conviction for theft by swindle. The Vackos were charged with the swindling allegations via summons, meaning no mugshots are available, but booking photos from previous arrests are at the top of this post.