Charges: Excessive speed a factor in fatal crash involving Mounds View students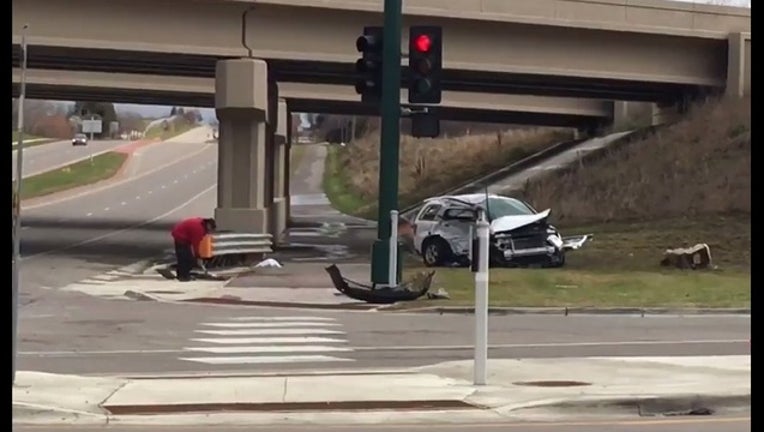 article
RAMSEY COUNTY, Minn. (KMSP) - A 32-year-old Maple Grove woman has been charged after State Patrol ruled excessive speed near 80 mph were a factor in a crash that killed two Mounds View High School students and injured another in December.
Rachel Diane Kayl has been charged with two counts of criminal vehicular homicide and one count of criminal vehicle operation.
According to the criminal complaint, Kayl was driving 81 to 82 mph seconds before she crashed into a SUV on Highway 96. The posted speed limit is 50 mph.
Kayl was headed eastbound in a Chevrolet Trailblazer on 96 when it crashed into a Chevrolet Equinox that was attempting to turn left from westbound 96 to southbound Old Highway 10.
The impact of the crash caused the Equinox to roll over. Both vehicles experienced heavy damage.
Inside the Equinox, were three juniors from Mounds View. Bridget Giere and Stephanie Carlson both died at the scene. Samantha Redden, the driver, was hospitalized with life-threatening injuries, including a collapsed lung, brain injury, an injury to her spleen, and multiple broken bones.
When deputies arrived at the scene, Kayl was "distraught." She told police she was headed to her nanny job in Shoreview. She thought the Equinox was on its way through the light, but it slowed down and that she "did not mean to hit" it.
According to the State Patrol sergeant's crash reconstruction report, the Trailblazer's impact speed was between 77 and 85 mph, while the Equinox's impact speed was between 20 and 21.
The sergeant believes if Kayl had been driving the speed limit, the Equinox would have had enough time to go through the intersection.
Kayl will have her first appearance in court on Friday.
Kayl had four speeding citations from 2005 to 2013.
Cell phone records showed Kayl was not using her phone at the time of the crash. Drugs and alcohol are not factors in the crash. Both vehicles had their headlights on.
RELATED: Mounds View High School mourns 2 students killed in crash