Charges: Ex-teacher made pornographic videos with former student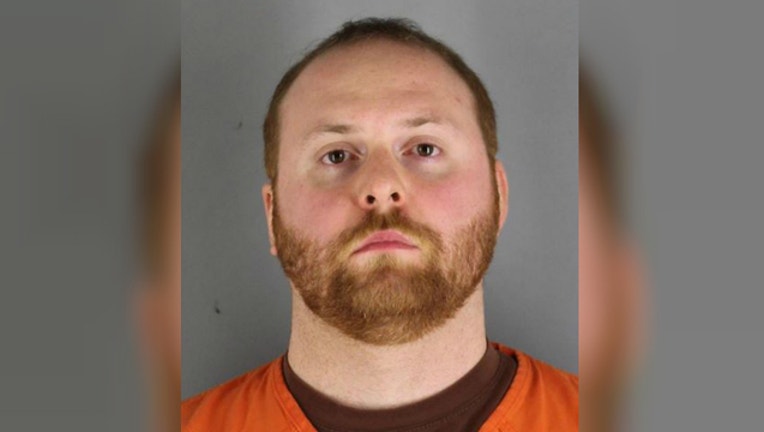 MAPLE GROVE, Minn. (FOX 9) - A former teacher and football coach at a Columbia Heights middle school has been charged with multiple sex crimes after allegedly making pornographic videos with an underage teenage boy, according to a criminal complaint.
Daniel Rolyn Laskowski, 32, of Maple Grove is charged with first-degree and second-degree criminal sexual conduct as a position of authority and two charges of using minors in pornographic work.
Police are also investigating allegations from additional victims, who Laskowski contacted to make pornographic videos, according to the charges.
According to Columbia Heights Public Schools, Laskowski worked as a social studies teacher and coach from Aug. 2012 to Nov. 2017.
According to the criminal complaint, Laskowski was the victim's teacher in sixth grade and later coached him in football in seventh and eighth grades. The victim told police he saw Laskowski as a "father-figure." 
The two remained close until an incident in the fall of 2017 when the teen's mother learned he had been drinking alcohol at Laskowski's home. Online records of a school board meeting show Laskowski's resignation from Columbia Academy went into effect on Nov. 17, 2017.
The victim told police Laskowski reached out to him through Snapchat in the summer of 2018 and they started hanging out at Laskowski's home. At one point, Laskowski asked the teen if he would be willing to make a pornographic video with him. Laskowski claimed he had contacts in Europe who would buy the video for $250,000, which two of them could split evenly. The then-15-year-old was in need of money and agreed to make the video, which Laskowski recorded on his phone.
Some time later, Laskowski told the teen his "contacts" liked the video, but wouldn't accept it because there was music in the background. He persuaded the teen, now 16, to make a second video, which he also recorded on his phone. Weeks later, Laskowski said his contacts rejected that video as well.
This month, Laskowski asked the teen to make a third video, but this time doing a different sexual act. After this proposition, the teen and his mother went to the Maple Grove Police Department. In front of police, the teen started messaging Laskowski through Snapchat. During their conversation, Laskowski tried to set up a time to make the third video and mentioned their previous videos.
Police seized Laskowski's electronics through a search warrant. The forensics examination is underway.
Laskowski is in custody at the Hennepin County Jail.