Charges: Church vandals stole communion wine, mac and cheese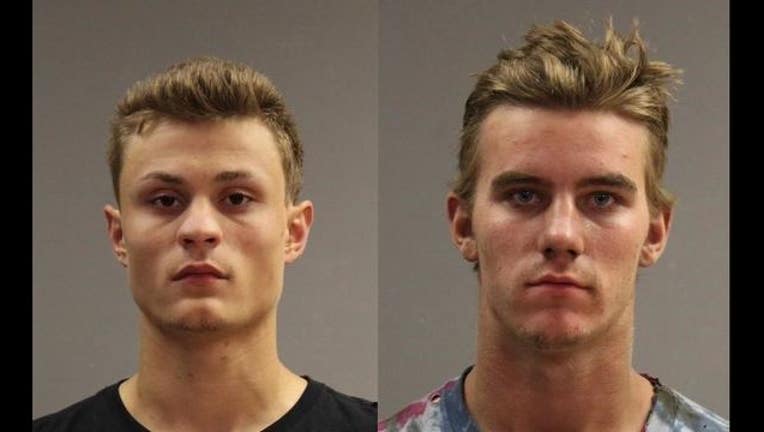 article
ISANTI COUNTY, Minn. (KMSP) - Two young men have been charged for 2nd degree burglary and criminal damage to property in the 1st degree after they burglarized two churches in Isanti County, Minnesota.
On June 21, officers were called to a burglary at Long Lake Lutheran Church in Isanti. Later that day, officers were dispatched to New Beginnings Church in Cambridge where the reporting party found a garbage can out of place and a window broken out. The responding deputy also determined that a door had been pried open and a large concrete block was thrown through the office window.
Officers also learned that a church in East Bethel was also burglarized, according to the release.
Investigators discovered that Danny Carl Croon Jr. had been bragging about breaking into nearby churches and was arrested for the burglary of the Isanti Retail Meats store. The investigators interviewed Croon and obtained a full confession.
Co-defendant Robert William Noonan was also interviewed and delivered a full confession himself.
According to the criminal complaint, the two ate macaroni and cheese and drank communion wine at the churches and took the church van to do "doughnuts" in the ballfield and ran through a chain link fence.
In Noonan's car, investigators recovered the following stolen items: two guitars, boxes of macaroni and cheese, a flat-screen TV, two laptop computers and money.