Chanhassen Red Birds Town Ball champions honored at City Council meeting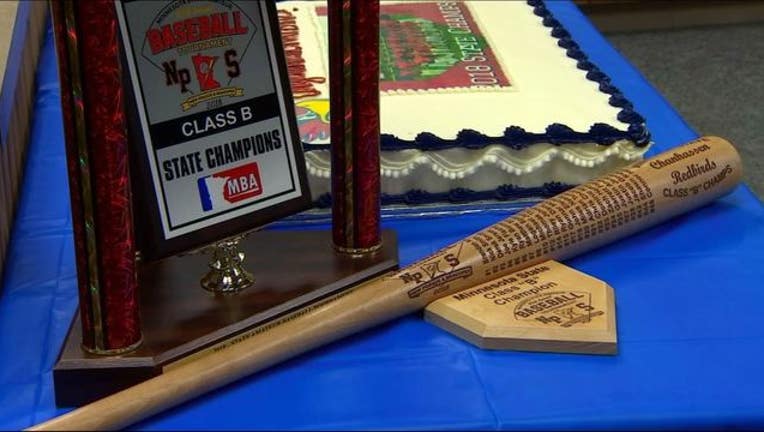 article
CHANHASSEN, Minn. (KMSP) - The City of Chanhassen mayor marked Monday as Red Birds Day in honor of the Town Ball team's Class B State Championship.
The team took home the title last Monday, beating the Miesville Mudhens twice in the finals to cap off a 33-8 season.
Members of the club showed up at the City Council meeting to pick up the proclamation, appreciating the honor of representing the area.
"The proud moment comes when you win the last game of the season, right? But to watch them juggle their schedules, keep their girlfriends and wives happy, while they went and played a game for free – a game that they love – to watch their sportsmanship and how they entertain the crowd every day, that's almost as good as winning the last game of the year," said Mike Ralston, Red Birds manager.
Fox 9 featured multiple Town Ball teams this summer as part of its Town Ball Tour.