CBP seizes nearly two tons of pot hidden in lettuce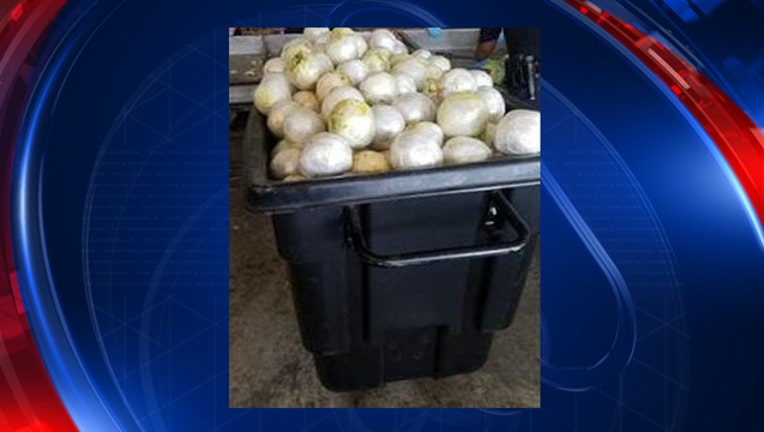 article
LAREDO, Texas - U.S. Customs and Border Protection (CBP) officers seized almost two tons of marijuana in Laredo on Monday. The smugglers mixed the packages of marijuana in with a shipment of lettuce.
The officers were working at the Colombia-Solidarity International Bridge when they made the seizure. The marijuana that they took is valued at nearly $750,000.
The seizure took place when an officer referred a tractor allegedly carrying lettuce for secondary inspection. Canine, non-intrusive and physical inspections of the tractor resulted in the discovery of 5,754 packages, containing a total of 3,707 pounds of marijuana. '
The case was turned over to U.S. Immigration and Customs Enforcement-Homeland Security Investigations, where it will be investigated.