Beyond politicians: Goofy Super Bowl bets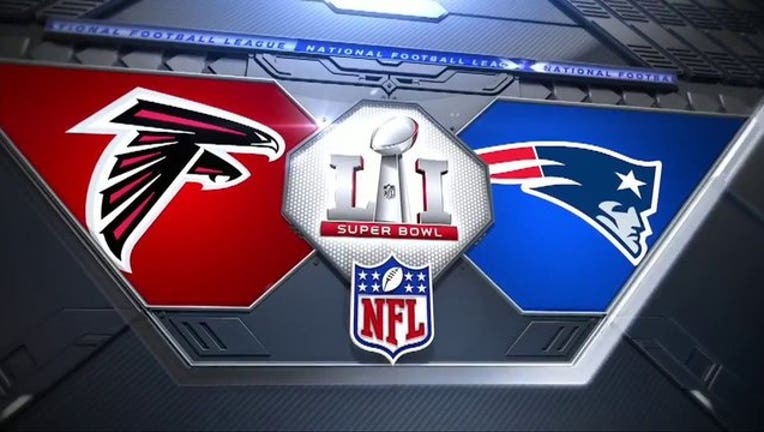 article
BOSTON (AP) - Mayors and governors long have made friendly wagers over Super Bowls, usually putting up a crate of local delicacies against whatever goodies the opposing team's home is famous for.
But the goofy bets go well beyond city halls and statehouses.
A few examples of weird wagers:
___
WHAT A SCREAM
Six Flags New England and Six Flags Over Georgia are run by the same company, but they're rivals thanks to this weekend's Super Bowl between the Patriots and Atlanta Falcons.
If the Patriots win, the Georgia park will temporarily rename its 24-story spinning swing ride the Patriots SkyScreamer and serve New England clam chowder when it opens for the season. Should the Falcons win, the Massachusetts park will rename its similar ride the Falcons SkyScreamer and serve Georgia peach pie.
___
SWEET REVENGE
Kane's Donuts, a Boston-area doughnut shop, is on a streak with bets against rival shops in Houston and Pittsburgh already this postseason. Now it's taking on Atlanta's Sublime Doughnut.
In addition to boxes of tasty treats, employees of the losing shop have to wear the winning team's jerseys while baking their doughnuts.
___
ART FOR FOOTBALL'S SAKE
The Seattle Art Museum and the Clark Art Institute in Williamstown, Massachusetts, wagered artwork when the Patriots played the Seattle Seahawks in the Super Bowl two years ago.
After Malcolm Butler's last-minute interception clinched New England's 28-24 victory, the Washington museum made good on its promise to loan Albert Bierstadt's 1870 landscape, "Puget Sound on the Pacific Coast," to the Clark for three months.
Had the Seahawks won, the Clark would have loaned Winslow Homer's 1900 masterpiece depicting the Maine coast, "West Point, Prout's Neck," to Seattle.
___
A WONDERFUL DAY FOR PIE
McGreevy's sports bar in Boston and Foley's Pub in New York City made shepherd's pie their bet over the 2012 Super Bowl between the Patriots and New York Giants.
They agreed to donate proceeds of several months' worth of sales to the winner's charity of choice.
With the Giants' 21-17 win, McGreevy's owner and Dropkick Murphys frontman Ken Casey also had to work a bartending shift at Foley's.B