Bell Lofts: After outcry, landlord agrees to return deposits; residents still want investigation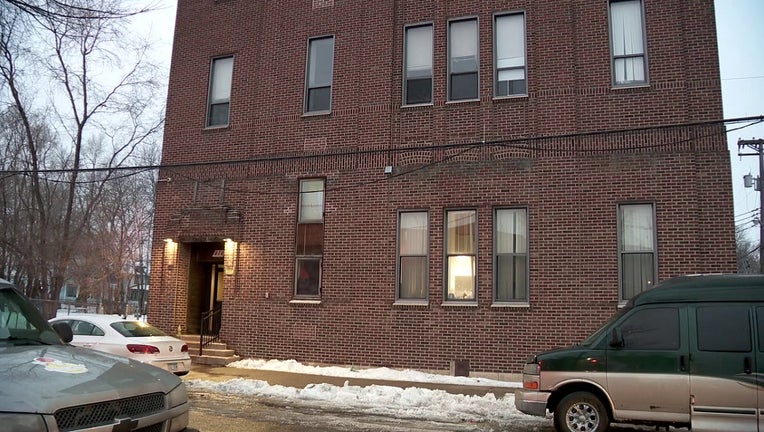 article
MINNEAPOLIS (FOX 9) - After the residents of a condemned North Minneapolis apartment building spoke out against their landlord for a FOX 9 story — alleging he failed to return their deposits and had a long history of ignoring urgent maintenance needs — his property management company emailed tenants a letter Friday saying their deposits would be returned. 
Former tenants of the historic Bell Lofts apartment building, where a flood caused by a burst pipe displaced 21 families on Dec. 28, 2022, say they received a letter Friday morning from a property management company owned by landlord Chris Webley stating they could pick up their deposit checks Sunday.
"I do believe it was a result of us speaking out," former resident Theresa Kress told FOX 9. "I believe it was because of how fast the reaction was. All of a sudden," she said.  
It came just as, over the last 48 hours, many of the former residents had begun filing tenant complaints with Minnesota Attorney General Keith Ellison's Office. They urged him to investigate their concerns, specifically that Webley had allegedly violated state law by failing to return their deposits or particularly returning them along with invoices for back rent that tenants said were inaccurate.
In the latter to tenants, the company said they were returning the deposits "regardless of past due balances." It also promised payment for an unspecified amount via a gift card. 
The management company released the following statement:
Kress said she hopes Ellison still investigates the case and that tenants would continue to push the state and the City of Minneapolis to hold Webley accountable, including by denying him a new rental license for Bell Lofts. 
She views the payment as an attempt to quell resident activism.
"I feel as though this is a hush, hush, trying to quiet or content us because he doesn't want to be responsible for any other funding," Kress said.
In a statement to FOX 9, Ellison urged residents to continue to file complaints. 
"My job as Attorney General is to help people afford their lives and live with dignity, safety, and respect. That includes tenants who may feel like their rights may be violated by their landlord. I encourage tenants to contact my office and file a complaint," he said. 
This is a developing story. Check back for updates.