Arizona dog earns Guinness World Record for longest tongue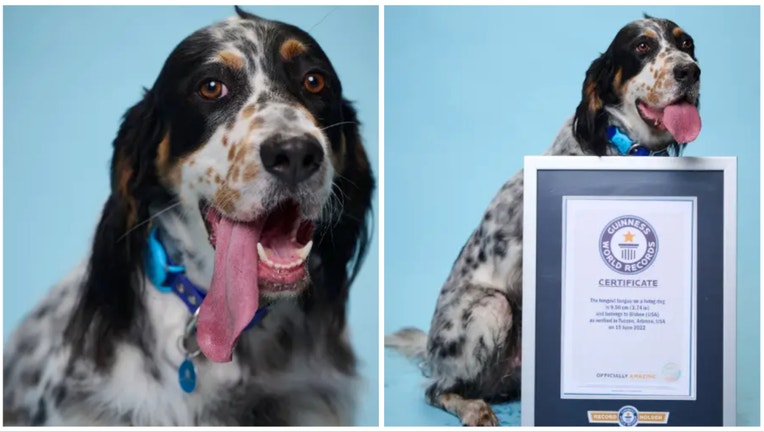 article
TUCSON, Ariz. - A lovable pup named Bisbee is licking away the competition, setting a new Guinness World Record for having the world's longest tongue on a living dog!
Bisbee, an English Setter from Tucson, Arizona, has a tongue that measures 3.74 inches in length – longer than a popsicle stick. 
A dog's tongue is measured from the tip of the snout and must have its tongue out of its snout as far as comfortably possible. A qualified veterinarian will then measure the tongue from the tip up to where it is first visible out of the snout.
Bisbee's owners Jay and Ericka Johnson first met the pooch as a puppy at a "charitable auction" where he was being auctioned off to raise money for a charity.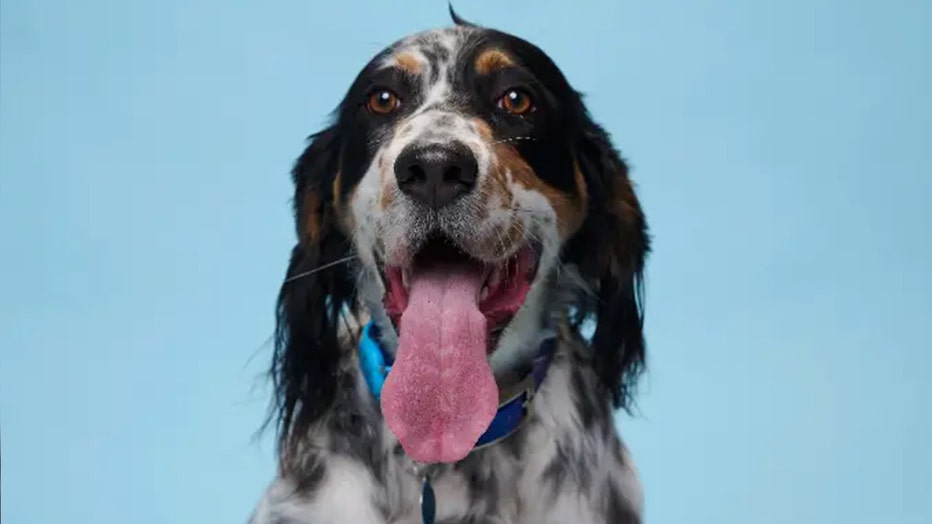 Photo of Bisbee (Credit: Guinness World Records)
"When we saw him, we fell in love with him," Jay told the site, known for its record-breaking facts & achievements. "So, he went home with us that night."
It didn't take long before the Johnsons noticed there was something a bit different about Bisbee. 
"He just looked really disproportionate," Ericka revealed. 
The Johnsons were encouraged to submit their furry friend into the running after sending a family member a picture of Bisbee with his tongue hanging out. 
"When he's exercising, his tongue comes out quite aways and my wife said that's excessively long," Jay continued. Bibee's favorite activities including swimming, retrieving birds and cuddling. 
Yet, despite the pooch's quirks and oddly unique tongue, the Johnsons said they couldn't be prouder to be a part of their furry friend's life.
"We feel we were lucky to get him, and he was lucky to get us," Jay added.
According to Guinness World Records, the previous record holder was a Saint Bernard named Mochi from Sioux Falls, South Dakota with a tongue measuring in at more than 7 inches long.
RELATED: S. Dakota St. Bernard sets new world record for longest tongue
Congratulations to Bisbee on this incredible accomplishment!
This story was reported from Los Angeles.