$5,000 reward offered in January hit-and-run in Andover, Minn.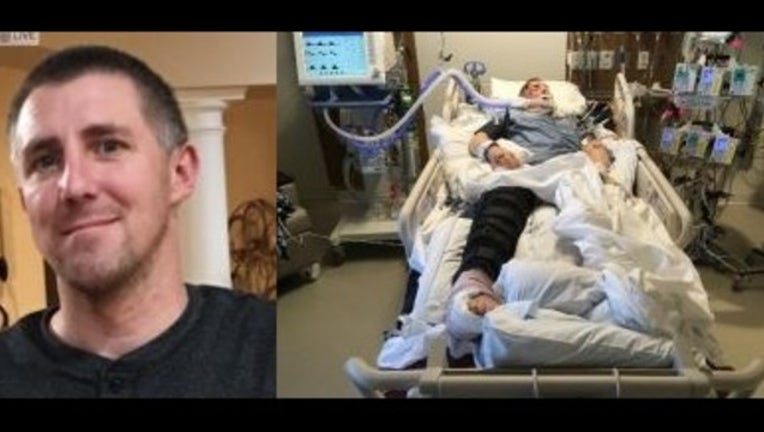 ANDOVER, Minn. (KMSP) - The family of the man who was seriously injured in a hit-and-run in Andover, Minnesota in January is offering a $5,000 reward for information leading to the identification and arrest of the driver who hit him. 
At 8:22 p.m. on Jan. 28, Casey Kearns, 36, of Andover, was walking on the frontage road of Round Lake Boulevard when a vehicle struck him south of the G-Will Liquor store. The driver left the scene. 
Kearns remains in the hospital with serious injuries. According to police, he fractured every rib, both femurs and suffered additional internal injuries. When he eventually leaves the hospital, he will be transferred to a long-term care facility for up to a year.  
The driver in the hit-and-run has not been identified. There is no description of the vehicle, but Kearns told police it may have been a panel truck that hit him. 
The crash remains under investigation. Police are asking the driver to come forward on their own, but the Kearns' family is also offering a reward to anyone that comes forward with information leading to the arrest of the driver. Anyone with information is asked to call Det. Gabriel Lee at 763-324-5212.