35-pound tabby cat stars in wedding photos with newly adopted family in Washington, DC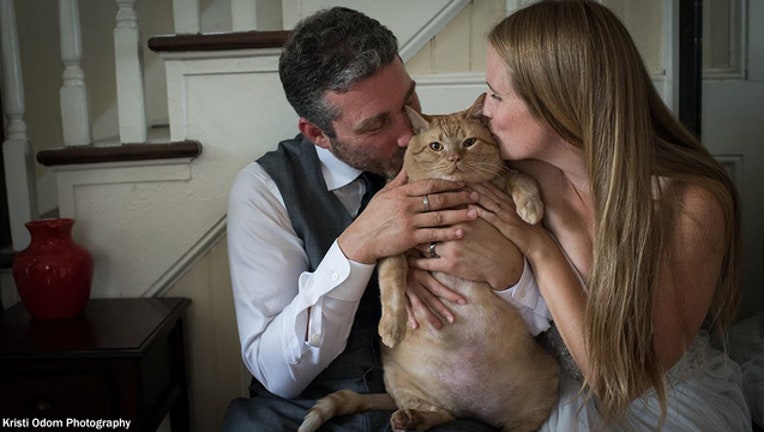 article
WASHINGTON - A 35-pound tabby cat that was taken in by the Human Rescue Alliance in D.C. starred in a wedding shoot with his newly adopted family.
(Mobile users click here to view photos)
Symba was adopted in June and has since been on a very strict diet and exercise regime.
His new parents, Kiah and Peter, tied the knot on July 8 and of course the "tubby tabby," who has since been renamed Vito after Vito Spatafore from the HBO show "The Sopranos," was a big addition to their wedding photos.
Kristi Odom Photography captured photos of sweet Vito with his loving family and he appears to be adjusting to his new, healthier lifestyle.