3 Minnesota brothers create massive snow turtle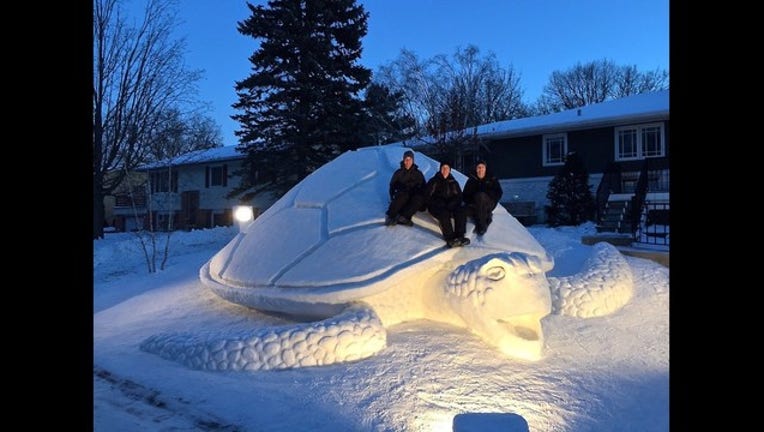 article
Minnesotans are certainly used to seeing snow piled up in people's yards, but what they're not used to seeing is a 12-foot tall sea turtle carved into it.
Three brothers from Minnesota are known for making huge snow sculptures in their front yard each winter – this year, they decided to create a sea turtle. Austin, Trevor and Connor Bartz live in New Brighton, Minn. They documented the progression of their sea turtle creation in a YouTube video here. 
In the past, the Bartz brothers have also created a walrus and a blow fish. Photos of their impressive sculptures can be seen on their Facebook page.