3 injured in serious crash on I-35 in Lakeville, Minn.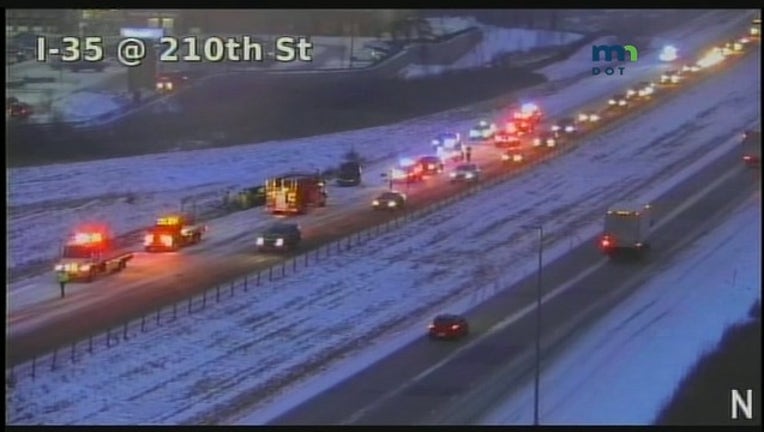 LAKEVILLE, Minn. (FOX 9) - Southbound Interstate 35 in Lakeville, Minnesota has reopened following a serious crash, according to Minnesota State Patrol.
The crash happened around 4:30 p.m. on I-35 at County Road 70. While officials investigated the crash, southbound I-35 shut down at County Road 60 for about two hours.
A pick-up truck headed northbound on I-35 lost control, went into the median and rolled over the barriers, crashing into two southbound SUVs.
One of SUV drivers, a 59-year-old man from Faribault, suffered life-threatening injuries.
The driver of the pick-up, an 18-year-old woman from Northfield, and the other SUV driver, a 28-year-old man from Farmington, each suffered non-life threatening injuries.
Between noon and 8:30 p.m. Monday, there were 116 crashes statewide, 15 of which included injuries. There were also 105 spinouts.