2 students charged after video shows gun at Golden Valley middle school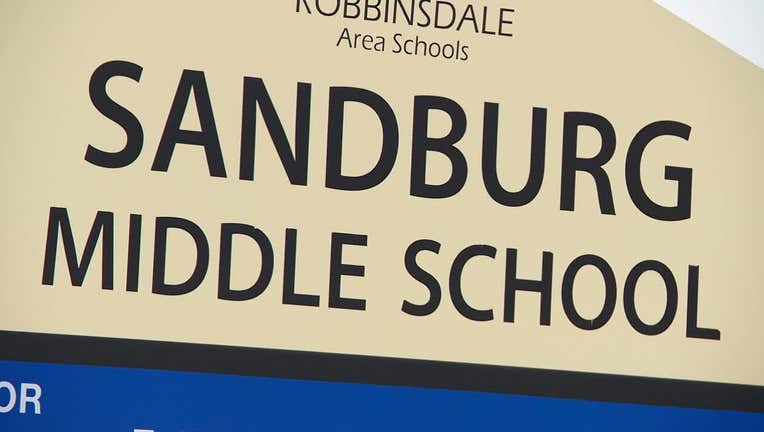 article
GOLDEN VALLEY, Minn. (FOX 9) - Two students at Sandburg Middle School face gun-related charges after a video circulated on social media in November showing what appeared to be a gun inside the school bathroom. 
The students were each charged with one count of possessing ammunition/pistol/assault weapon under 18 years old, which is a felony offense.
The Golden Valley Police Department said the investigation into the Nov. 11 incident was initially hampered by a "lack of cooperation and information" after school officials took nearly a week to inform authorities of what happened.  
"Robbinsdale School officials took five days before they notified our department, then refused to turn over the Snapchat video, stating we would need a search warrant even though the video wasn't on school property but on a student cellphone and posted on Snapchat," said police director Virgil Green in a statement on Wednesday. 
Parents previously complained they were also not made aware of the incident until five days after it happened, but the school claimed they were made aware of the incident the same day it happened. 
The school previously released a statement to parents saying in part "Students are often aware of potential situations before adults are, so it's important to remind your child to share concerns with a trusted adult."
Green said once investigators obtained all the information the police department submitted a criminal complaint to the Hennepin County Juvenile Division which led to the charges. 
"Guns have no place in our schools, and these young men made a bad decision and are now facing felony weapon charges for their actions," said Green. "We will continue to work closely with the Robbinsdale School District to ensure students and staff are safe at Sandburg."
The social media video was one of three gun-related incidents believed to have happened in the Robbinsdale school district over the course of one week.