2 in custody following incident in Dayton, Minnesota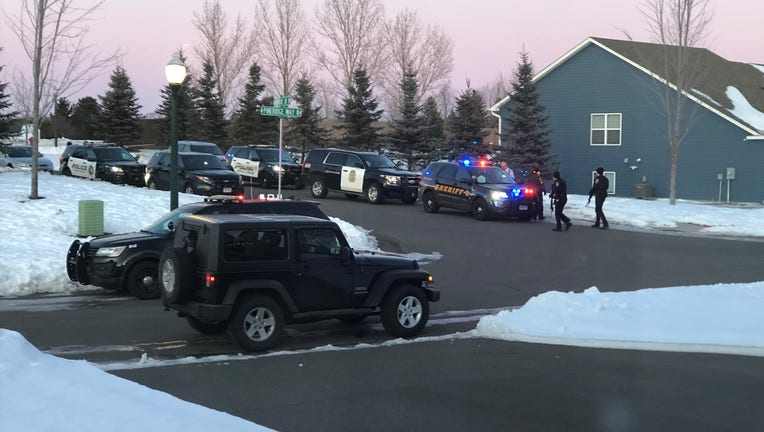 DAYTON, Minn. (FOX 9) - Two suspects are in custody following an incident in Dayton, Minnesota Tuesday afternoon.
According to the Hennepin County Sheriff's Office, at about 4:20 p.m., officers from the Dayton and Maple Grove police departments were executing a search warrant at a home on 12000 block of Pineridge Way North. A gun was discharged by someone inside the home, and an officer returned fire.
Officials said a man and a woman, both 26, ultimately surrendered and are now in custody.
No one was injured during the incident.
Police locked down the neighborhood for several hours and ordered everyone to stay in their homes. Some residents worried about the safety of their children. 
"It got my heart beating pretty hard, I would say," a neighbor told FOX 9. "When you don't know what's going on, you don't have any information, they're just telling you to stay away from the windows and you see that many guys in gear—it's intimidating."
Witnesses said SWAT teams eventually cleared the home and reopened the neighborhood.