2 dead, several hurt in shooting at Grand Forks Walmart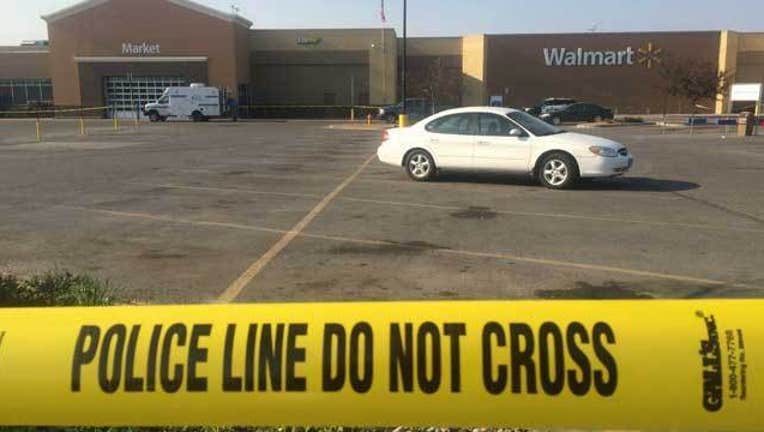 article
Two people, including the gunman, died and another person was injured in a shooting early Tuesday at a Walmart Supercenter store in Grand Forks, North Dakota, police said.
The shooter was the only person with a gun, and no police officers fired a weapon, according to Lt. Derik Zimmel.
"We do not believe there is any further risk to the public," Zimmel said. He would not go as far as to say the gunman shot himself and provided no details of what led to the shooter's death.
One other person was taken to a hospital with gunshot wounds that were not believed to be life-threatening, Zimmel said. Altru Hospital in Grand Forks did not immediately release any information.
Police did not provide information about the gunman or victims. Grand Forks Air Force Base issued a statement saying an airman was involved in the shooting, but did not elaborate.
Officers responded to reports of gunshots a few minutes after 1 a.m. Tuesday.
Andy Legg, who was in the store at the time of the shooting, told WDAZ-TV that he heard "popping sounds" shortly before authorities herded him and other customers to a safe section of the store.
"I saw people running. At that time, we heard people screaming, one yelling for help," he said.
When police later escorted them from the building, they passed a Walmart employee lying on the ground, covered in blood.
"It's just something you don't see every day and really don't want to see," Legg said. "I had goose bumps for probably two hours after that."
A SWAT team that responded to the scene searched a car in the parking lot but found no threats.
"There are several different layers to ensuring a scene is safe," Zimmel said.
Police were investigating to determine a motive in the shooting, he said.
The Walmart is one of two in the northeastern North Dakota city of about 55,000 people. The store is open 24 hours.
"We are deeply saddened about this situation and our thoughts and prayers are with the victims and their families," the company said in a statement. "We are still learning information about the events surrounding this tragedy and assisting law enforcement in their investigation."
Walmart spokesman Brian Nick said in a statement there were about 30 employees in the store at the time of the shooting, but did not provide details on the exact number of customers who were shopping. "There weren't a lot due to the early morning hour," he said.
Nick deferred questions to police. Zimmel didn't have that information early Tuesday.
There are about 1,500 airmen assigned to the Grand Forks Air Force Base, the military said. The base, about 20 miles west of the city, was home to air refueling tankers for 50 years until a round of military base closings and realignments took that away. The last tankers left in 2011 and the base has taken on an unmanned aircraft mission.