2 dead in head-on crash in Eagan, Minnesota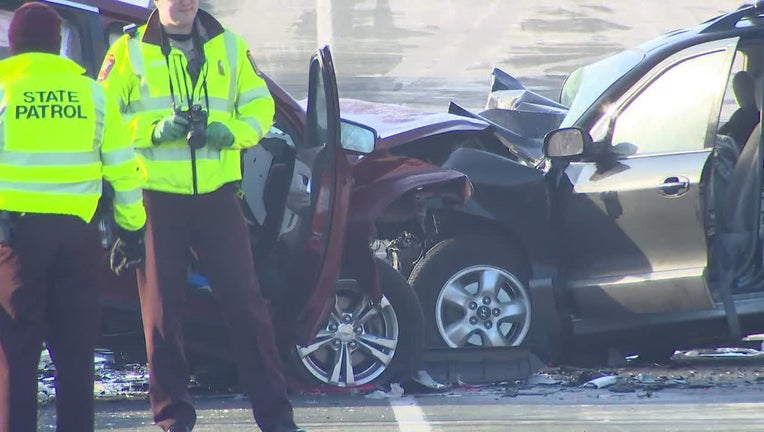 EAGAN, Minn. (FOX 9) - Two people died in head-on crash in Eagan, Minnesota early Monday morning. 
Police say it appears two SUVs collided head-on in the northbound lane of Johnny Cake Ridge Road near Sherwood Way around 5:40 a.m. 
Both drivers were pronounced dead at the scene. Neither vehicle had any passengers. 
The victims have been identified as Pamela Schmidt, 66, of Apple Valley and Cory Hoesley, 33, of Hudson, Wisconsin.
Officials said there was nothing obvious at the scene to point to a specific cause, such as skid marks. Among the factors they'll look at are speed and weather. 
Johnny Cake Ridge Road was closed for a period of time while officers investigated the crash, but it has since reopened.