11 Eden Prairie High School juniors get perfect ACT scores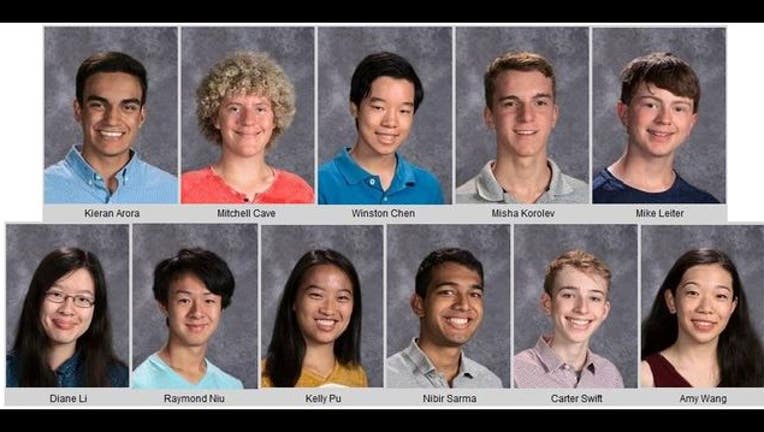 article
EDEN PRAIRIE, Minn. (KMSP) - Eleven high school juniors in Eden Prairie, Minnesota, earned perfect ACT scores this year, marking a big record for the district.
In previous years, Eden Prairie High School has reported at least one perfect score each year. But now, the school congratulated the following students for their achievements: Kieran Arora, Mitchell Cave, Winston Chen, Misha Korolev, Mike Leiter, Diane Li, Raymond Niu, Kelly Pu, Nibir Sarma, Carter Swift and Amy Wang.
Less than one-tenth of one percent of all test takers earn a perfect score.
"Given the small percentage of students who secure a perfect score in any given year, the fact that 11 achieved one from our school is pretty remarkable" Principal Conn McCartan said in a release.

The ACT consists of tests in English, math, reading and science. Each test is scored on a scale of one to 36, and a student's composite score is the average of the four test scores.