Lightning strikes Maple Grove home as morning storm brings heavy rain to Twin Cities
MINNEAPOLIS (FOX 9) - Thunderstorms rolled through the Twin Cities Friday morning, bringing plenty of heavy rain, lightning and power outages for some. 
A strong storm system moved in from the west, packing heavy rain, thunder, lightning and small hail for some. Xcel Energy's outage map shows approximately 730 customers in Minnesota are without power Friday morning, with the majority of outages reported in the metro area. 
A lighting strike started a house fire in Maple Grove Friday morning. Officials said residents called 911 around 7 a.m. reporting that lighting started the house on fire. Crews arrived at the scene and saw flames on the outside of the home.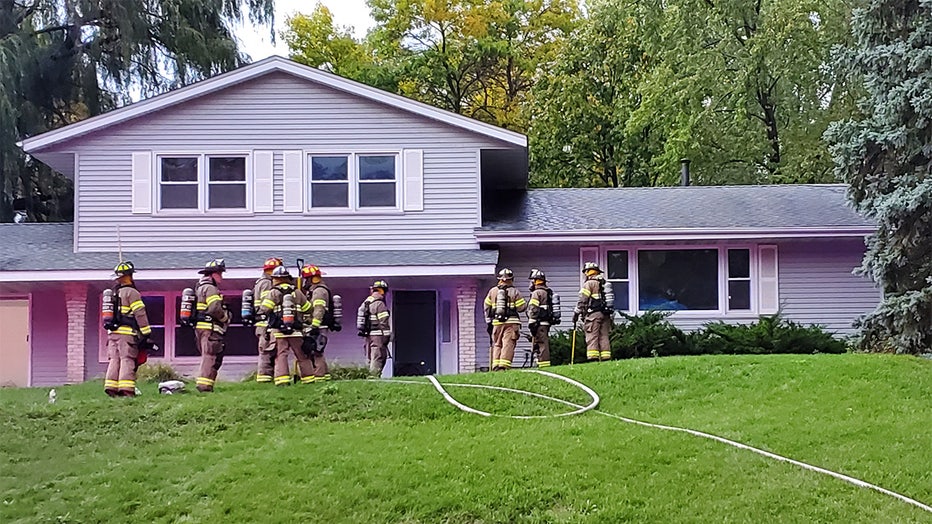 Fire crews responding to a house fire started by a lighting strike. (Maple Grove Fire Department) (Supplied)
Firefighters extinguished the fire, and no injuries were reported. CenterPoint Energy crews investigated the area to see whether natural gas supply lines were damaged during the incident. 
Friday's morning storms brought over an inch of rain in some areas. Storms will clear out as the system moves to the northeast, but there is a chance for a stray rumble in the late evening, with some strong storms possible.