Twin Cities metro will likely dodge Easter weekend snow accumulation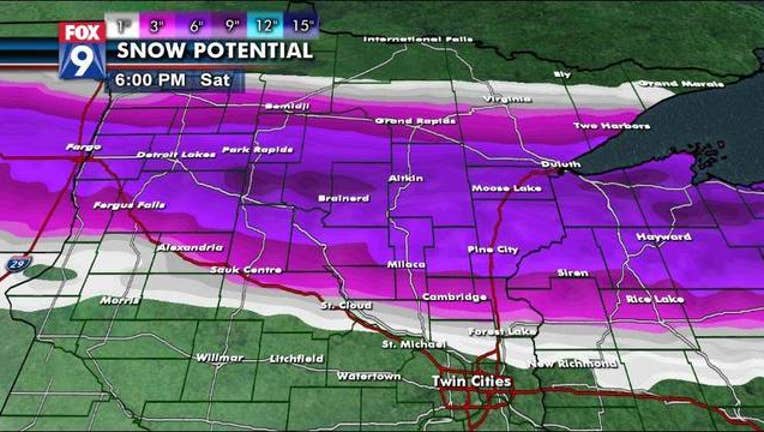 article
(KMSP) - The Twin Cities metro will likely dodge the majority of Minnesota's next snowstorm.
As rain moves in and turns into a rain, snow mix overnight there could be a slushy inch or so that accumulates on grassy surfaces, especially in the north metro. However, snow accumulations will stay just north of the metro and the I-94 corridor. 
A solid four to eight inches of snow will fall from the Fergus Falls region, through Brainerd Lakes and toward Duluth. Some places in those areas could get nine to 10 inches of snow. 
There will be lighter amounts of snow on either side of the band, but a sharp cutoff to the snow is likely with short distances separating those who get a lot of snow and those who get very little.