Sloppy, slushy wintry mix to roll into Twin Cities Wednesday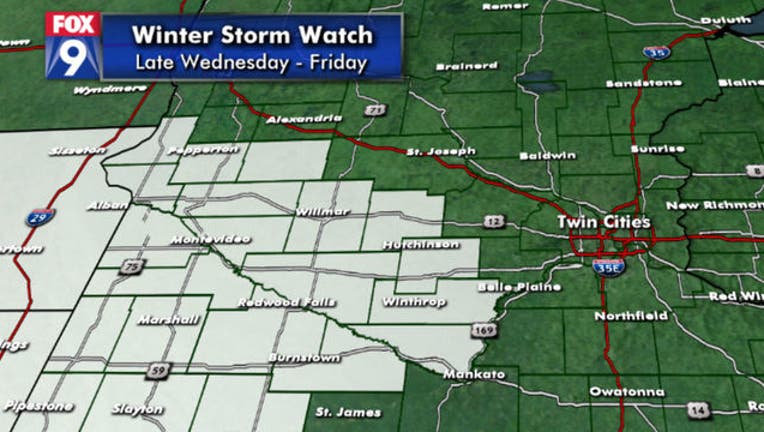 (FOX 9) - Enjoy this beautiful Monday in the Twin Cities, because it might not last long. 
The southern half of the state will see some sun and temperatures in the 60s, nearing 70 Monday, but we will get a gusty breeze later in the afternoon that will cool us off through the night and set the stage for a more seasonable Tuesday. Expect sunshine and highs in the lower 50s. 
Our big weather-maker for later in the week starts to roll in Wednesday with some light wintry mix to rain showers and highs aspiring to 40. At the moment, signs are pointing to rapidly deteriorating conditions Wednesday night and into Thursday as the wintry mix becomes sloppier and slushier.
We are still three to four days away from this, so expect a lot of wiggle room on timing and precipitation type for any given location as we refine this forecast over the next couple of days. But for now, a Winter Storm Watch is in effect for western Minnesota from Wednesday evening through Friday.