Minnesota weather: Sunny start to the week
MINNEAPOLIS (FOX 9) - A gorgeous start to the week, with plenty of sunshine in the forecast.
Monday will feature sunshine and highs in the mid-50s in the Twin Cities metro. Overnight, it'll be fairly clear and quiet, with a low of around 40 degrees. 
Tuesday will be warmer, with highs in the low 60s and sunshine. A few drips and breezes are in the forecast for Wednesday, which will see highs around 61 degrees. 
Thursday is looking seasonable, with a high of around 57 degrees. Friday will be another day of sunshine, but there's potential for some evening drips in our eastern zones. It'll clear up just in time for the weekend.
Here's the seven-day forecast: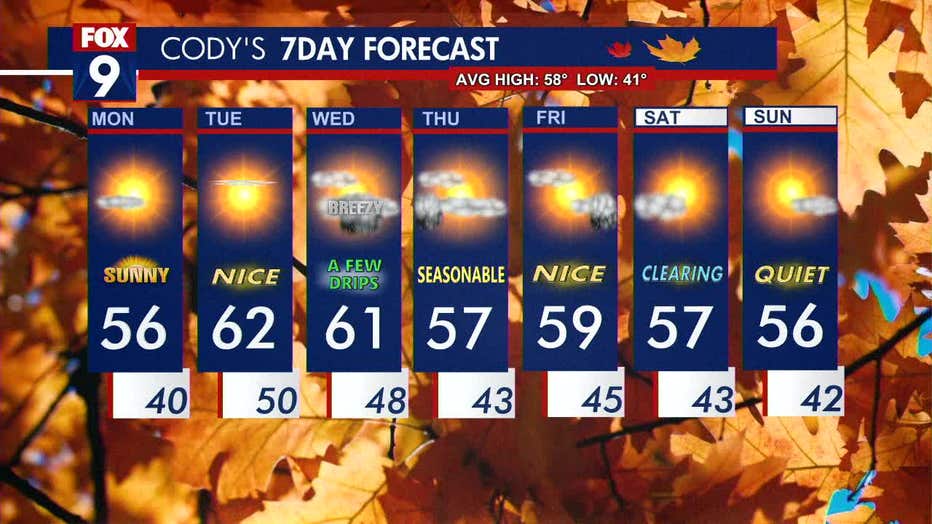 The seven-day forecast. (FOX 9)