Minnesota weather: What to expect with more snow on the way
MINNEAPOLIS (FOX 9) - More snow is on the way for portions of the Twin Cities and central Minnesota Tuesday into Wednesday. 
Tuesday will start bright and frozen, with slippery roadways and sidewalks after Monday's rain. Clouds will gradually increase, especially in the afternoon as temperatures top out in the mid-30s. 
Then snowflakes will start flying late Tuesday evening. A winter weather advisory is in effect from 9 p.m. Tuesday to 3 p.m. Wednesday for an area that includes the heart of the Twin Cities and north metro, westward toward Willmar, northward through the Interstate 94 corridor to just south of Bemidji, over to Brainerd, Pine City and Hinckley. 
How much snow will we get?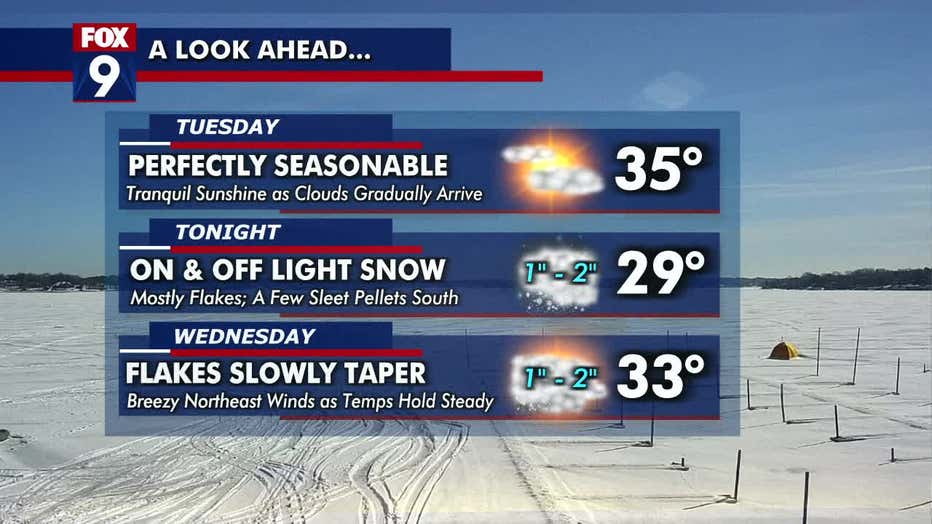 The winter weather advisory area could pick up 2-5 inches of snow with this storm, while the southern fringes of the advisory area could see sleet, especially Tuesday evening. Southern Minnesota could see up to an inch of snow. 
The snow will move out Wednesday afternoon. The high will be around 33 degrees.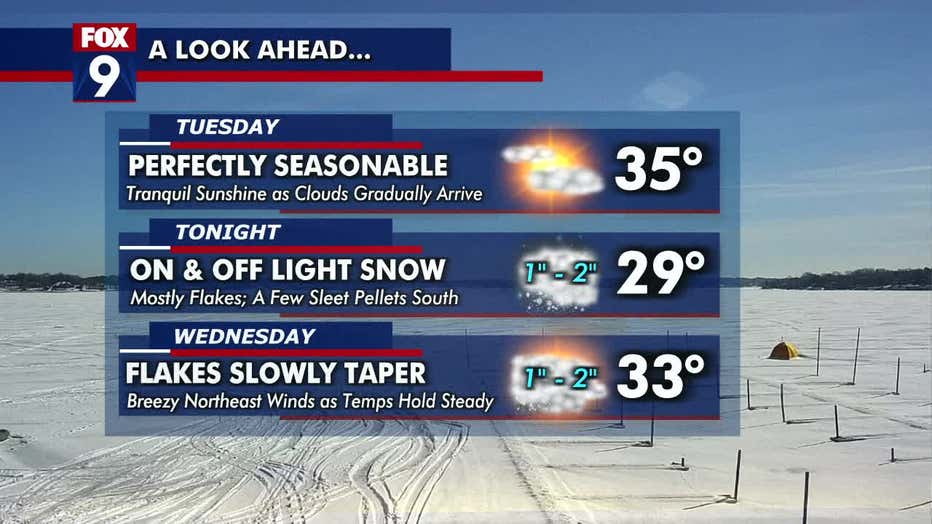 Looking ahead: The seven-day forecast
It'll be brighter on Thursday but cooler with a high of around 30 degrees, which is slightly below the average of 34 degrees. 
Things will warm up heading into the weekend, though. Friday will be sunny and seasonable, with a high of 34 degrees. Saturday will be quiet with a high of around 36 degrees. Sunday will be nice with a high of around 38 degrees. Monday will see some melting, with a high of around 40 degrees.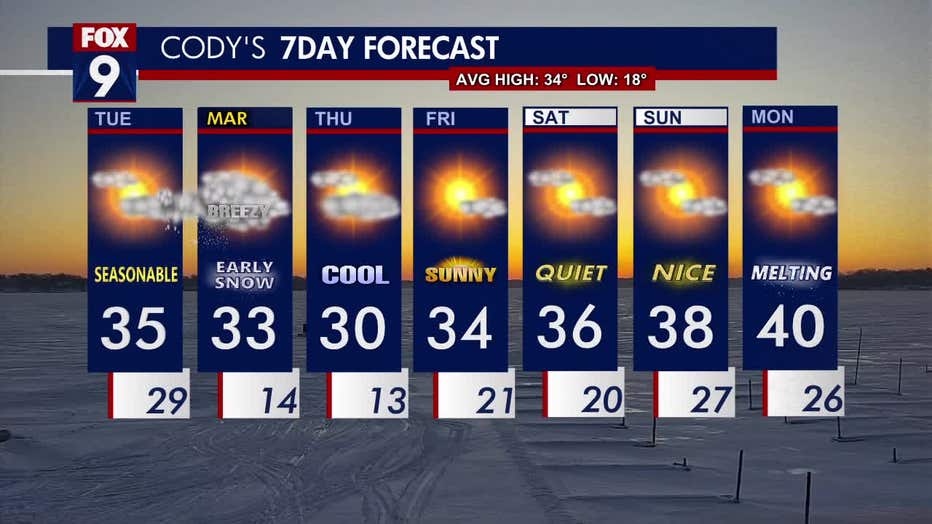 The seven-day forecast. (FOX 9)