Minnesota weather: Seasonable and sunny Friday; showers possible this weekend
MINNEAPOLIS (FOX 9) - A beautiful and seasonable Friday before potential showers this weekend. 
Patchy fog to start the morning, which will clear out to a beautiful sunny Friday. Highs are seasonable for this time of year, with high temperatures at 77 degrees and a potential of 80 degrees in southern Minnesota. 
Clouds begin to move into the area on Saturday afternoon, bringing a chance of scattered rumbles with a high of 78 degrees in the Twin Cities metro. The stray drips linger into Sunday with a high around 71 degrees. 
Temperatures continue to drop as we head into next week with highs in the 60s by Tuesday. 
Here's a look at your seven-day forecast: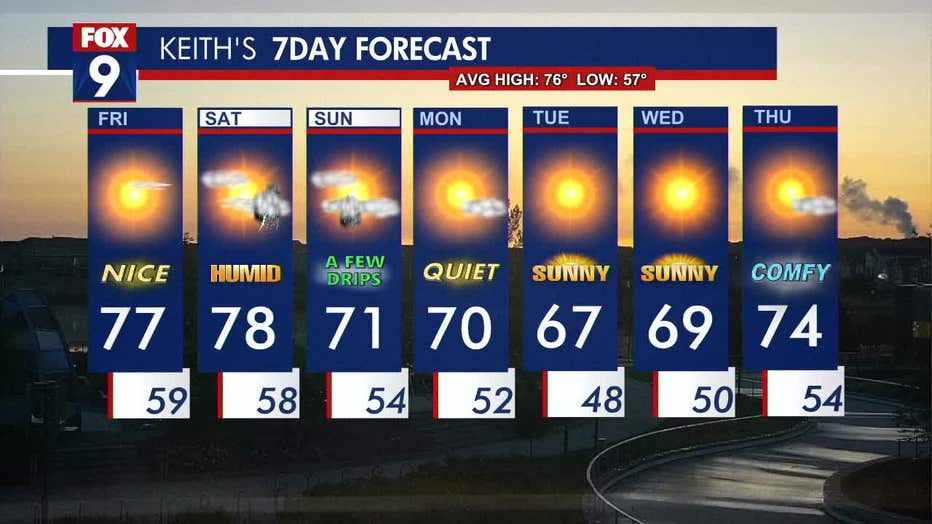 Twin Cities metro seven-day forecast.  (FOX 9)