Minnesota weather: Rounds of rain this weekend
MINNEAPOLIS (FOX 9) - It could be a wet weekend for some, with storms in the forecast.
Clouds and humidity will build on Friday, which will see a high of around 76 degrees. Patchy sunshine with spotty late-day drips are likely. Friday night, it'll be cloudy and mild with a low of around 63 degrees. Scattered showers and a stray rumble are possible.
Saturday — the first day of fall — will be mild and turn breezy, with spotty rumbles early and a high of 75 degrees. Strong storms are possible late in the day.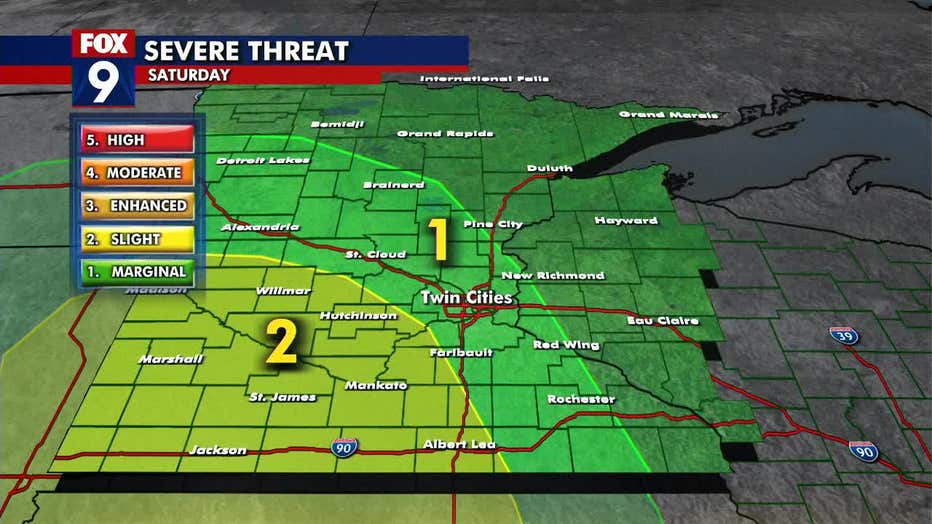 Showers are in the forecast for Sunday, which will see a high of around 69 degrees. 
Looking ahead to next week, highs are forecast to be in the 70s. Here's your seven-day forecast: