Minnesota weather: Feeling more like fall Wednesday
MINNEAPOLIS (FOX 9) - We're flipping the switch to fall on Wednesday.
After five days in the 90s, cool and gusty breezes keep temperatures in the 60s on Wednesday. Clouds and stray drips give way to a mostly cloudy afternoon. Temperatures will keep dipping Wednesday night, with a low of 55 degrees.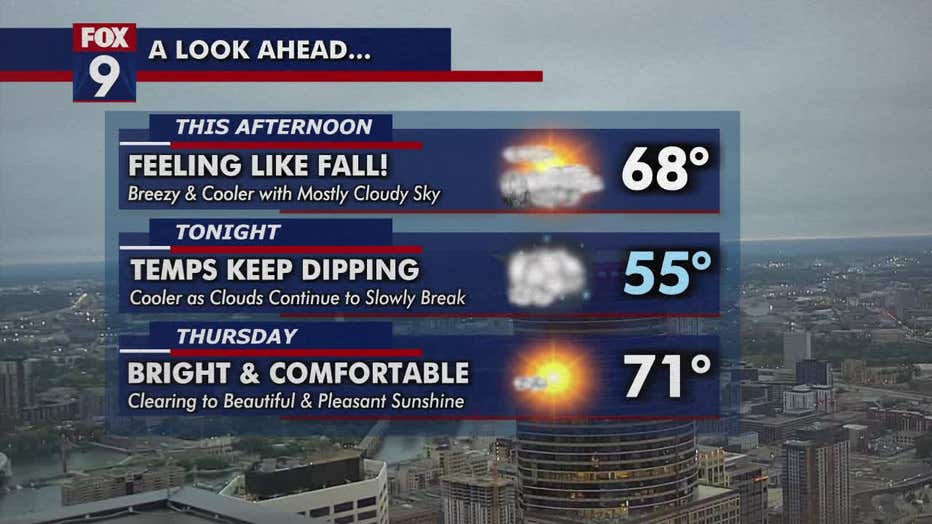 Thursday will be bright and comfortable, with sunshine and highs in the low 70s. Friday will be pleasant with highs in the mid-70s. 
Pleasant sunshine allows temps to build closer to 80 by Saturday. Patchy showers and a high in the low 70s are in the forecast for Sunday.
Here's your seven-day forecast: