International Falls, Minnesota almost freezes on August morning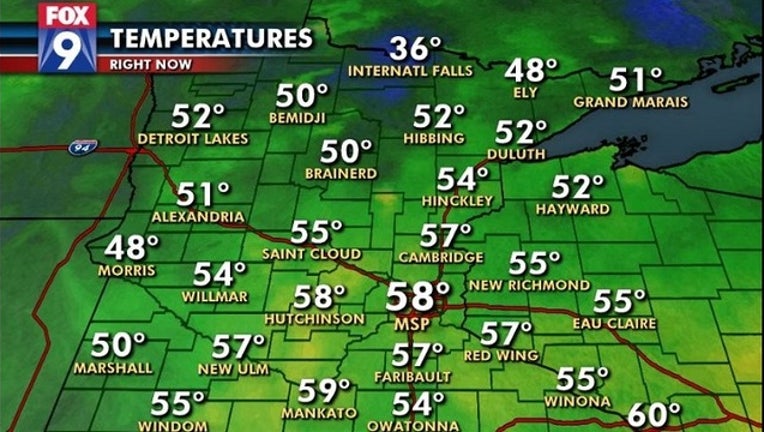 article
INTERNATIONAL FALLS, Minn. (KMSP) - It nearly froze on this summer morning in International Falls, Minnesota. The temperature dropped to 34 degrees on Thursday, Aug. 2 after Wednesday's cool-down and clear conditions overnight.
International Falls is known for its extreme cold temperatures in winter, but this August morning is one of the few dates the Minnesota-Canada border town nearly froze during the peak of summer.
According to the National Weather Service in Duluth, "for the period of July 1 through August 2, only one other day has been colder at International Falls than the 34 degrees this morning. The low was 32 degrees on 7/11/1911."
International Falls woke up to a temperature of -36F at 6 a.m. on Dec. 27 this past winter, breaking the previous record low for that date of -32F set in 1924, according to the National Weather Service. According to state records, the -36 morning in International Falls is only about halfway to the state record low temperature of -60 in Tower, Minnesota on Feb. 2, 1996. The all-time record low for International Falls is -55F, set in January 1909.
The Twin Cities metro woke up to a cool Thursday morning as well, with temperatures around 58 degrees at 5:30 a.m.
Before you complain about this mini August cold snap, Fox 9 meteorologist Cody Matz has a reminder that we just experienced the fourth-warmest May-to-July on record dating back to 1872.