Heavy rains overnight drop up to 1.5 inches on Twin Cities, more in southern Minnesota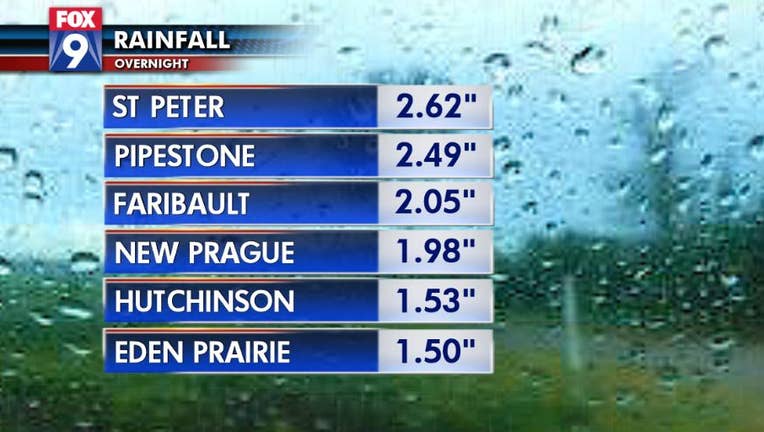 article
(FOX 9) - Heavy rains the in the Twin Cities metro overnight brought a fast 0.5-1.5 inches of rain before sunrise. 
The overnight and early morning heavy rains give way to generally cloudy skies with some isolated light showers through the afternoon Wednesday. 
The next round of heavy rain arrives sometime Wednesday night into Thursday.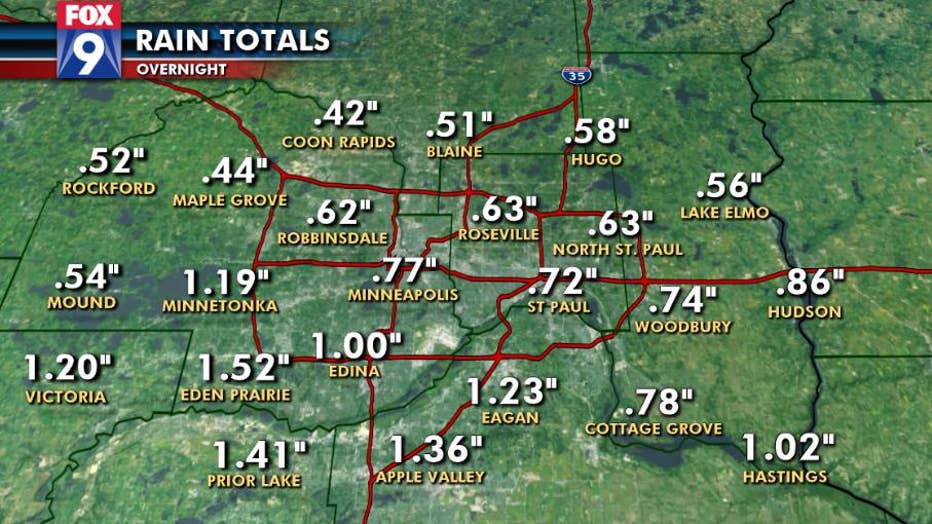 RAIN TOTALS (as of 8 a.m.) 
St. Peter: 2.62 inches
Pipestone: 2.49 inches 
Faribault: 2.05 inches 
New Prague: 1.98 inches
Hutchinson: 1.53 inches 
Eden Prairie: 1.50 inches 
Prior Lake: 1.41 inches
Apple Valley: 1.36 inches 
Eagan: 1.23 inches 
Victoria: 1.20 inches 
Minnetonka: 1.19 inches 
MSP Airport: 1.07 inches
Hastings: 1.02 inches